News
Eaton Adds Educational Materials for Differential Products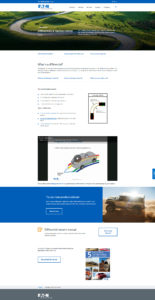 Eaton's vehicle group has added more educational content about its performance automotive differential products to its website, the company announced.
The updated web content allows users to explore and learn about topics such as "what is a differential," "types of differentials available," and "locking vs. limited-slip," among other subjects, so they can confidently choose the right differential for their vehicle, application, and performance desired.
In addition to tutorial videos that help users understand how differentials work and improve vehicle performance, Eaton has released an application to enable users to identify the right differential for their vehicle and application by answering a few questions. There also is a downloadable "eBook" that provides more detailed information to help guide a customer's purchase decision.
The new content can be viewed by visiting www.eatonperformance.com and clicking the "differentials and traction control" button.