News
Eastman Presents Travelling LLumar Interactive Race Trailer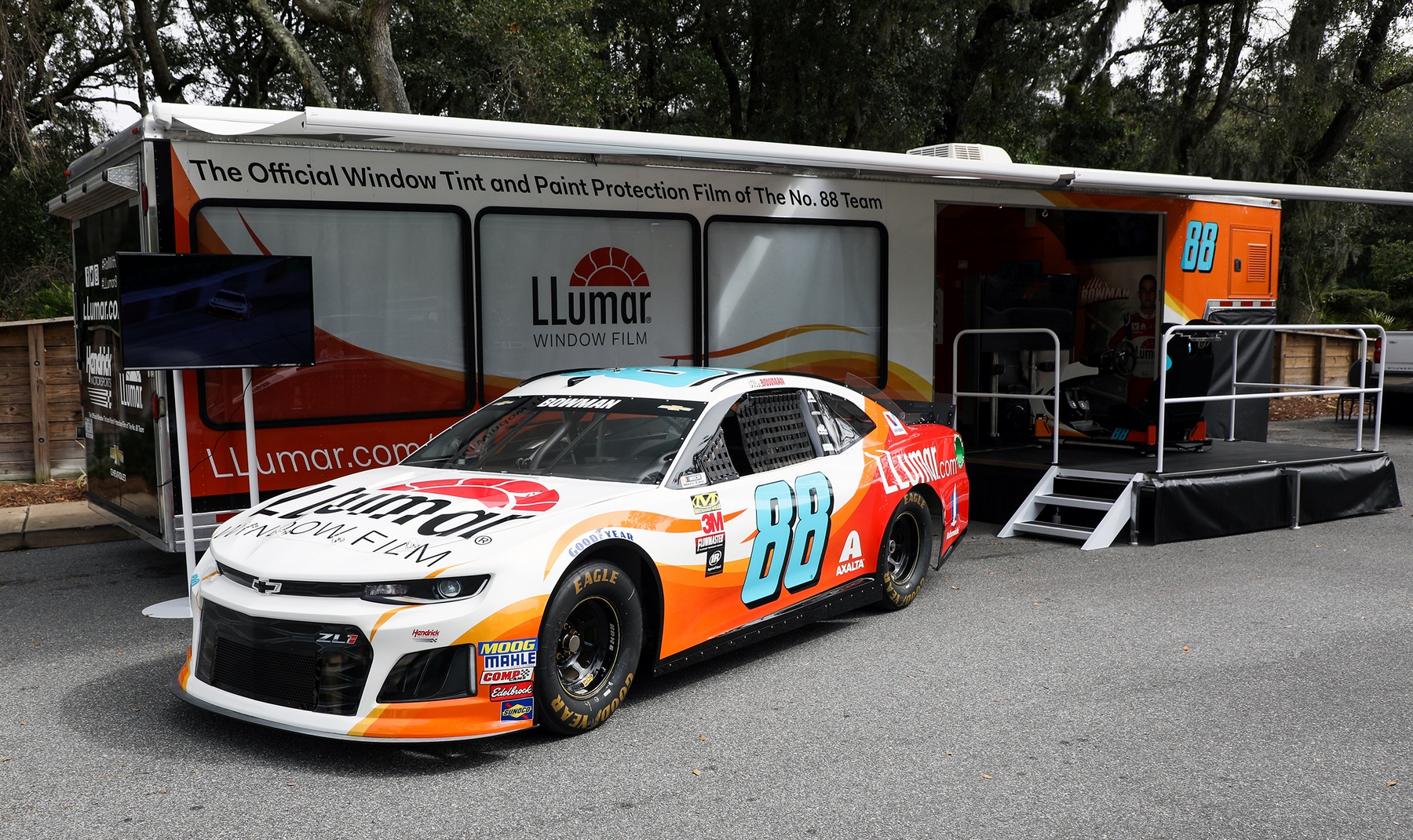 Eastman Performance Films LLC is putting its sponsorship of NASCAR driver Alex Bowman out front with a LLumar-branded mobile trailer provided by 12-time NASCAR Cup Series championship team Hendrick Motorsports.
This year marks the second of a three-year agreement with Eastman sponsoring Bowman and the Hendrick Motorsports No. 88 LLumar Chevrolet Camaro ZL1, and the automotive film company is inviting dealers and customers to "Roll with LLumar" on this season's "mobile expedition."
"Last year we were very pleased to earn over a billion impressions and more than 900 minutes in national TV time from the sponsorship with Hendrick Motorsports. The thousands of miles the mobile trailer will travel in 2019 provides additional exposure for the LLumar brand and the sponsorship," said Darrell Reed, commercial director, Eastman. "Countless potential customers will see this trailer while either driving on the road or interacting with it up close. Ultimately, we want this exposure to translate into leads for our dealers."
The new trailer made its inaugural appearance at Eastman's annual Elite Dealer Conference in Amelia Island, Florida, and will make its way to Texas Motor Speedway March 31. Other planned stops include time at Hendrick Motorsports' North Carolina campus during the NASCAR Charlotte races, as well as appearances at the Bristol and Martinsville races.
Various LLumar dealers across the country will also host the trailer, including a trip to the company's 2018 National Dealer of the Year, Autoplex in Colorado.
The trailer features interactive visitor experiences including a race car simulator and the No. 88 LLumar Camaro show car. The car depicts the 2019 LLumar paint scheme.
Visitors will learn about the benefits of LLumar residential window film in addition to automotive window tint and paint protection film through interactive product displays.