News
Eastman CFO to Retire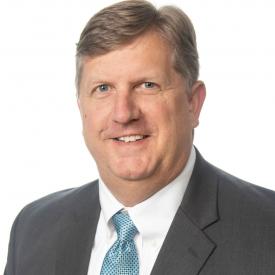 Eastman Chemical Company today announced that, after nearly 25 years of service, Curtis E. Espeland, executive vice president and chief financial officer, will be succeeded on Feb. 28, 2020 by current Vice President, Finance William T. McLain, Jr. Espeland will continue to serve as executive vice president to assist the Executive Team with finance organization transition, corporate strategy, and portfolio optimization until his retirement in mid-2020.
Espeland joined Eastman in 1996 and has held multiple corporate and business finance positions with the company. He was appointed CFO in 2008.
"On behalf of the Board of Directors and our Executive Team, I want to thank Curt for his significant contributions to Eastman for more than two decades," said Eastman Board Chair and Chief Executive Officer Mark J. Costa. "Curt is a talented financial professional and has had an extraordinary career. I am personally very grateful for his pragmatic leadership and his vital role in the portfolio transformation that has been a foundational element of our strategy to become a leading specialty materials company. Curt's vast experience, exemplary leadership, and strategic thinking has made him a valuable member of our Executive Team. All of us at Eastman wish him a long and happy retirement, and appreciate his support working alongside Willie to ensure a smooth transition of leadership."
McLain joined Eastman in 2000. During his tenure at Eastman, he has served in several high-level finance and accounting roles throughout the organization in the U.S., Asia, and Europe. Most recently, McLain has served as Vice President, Finance, working with business teams on strategic planning and portfolio optimization.