News
E3 Spark Plugs Debuts Line of Racing Spark Plug Wire Sets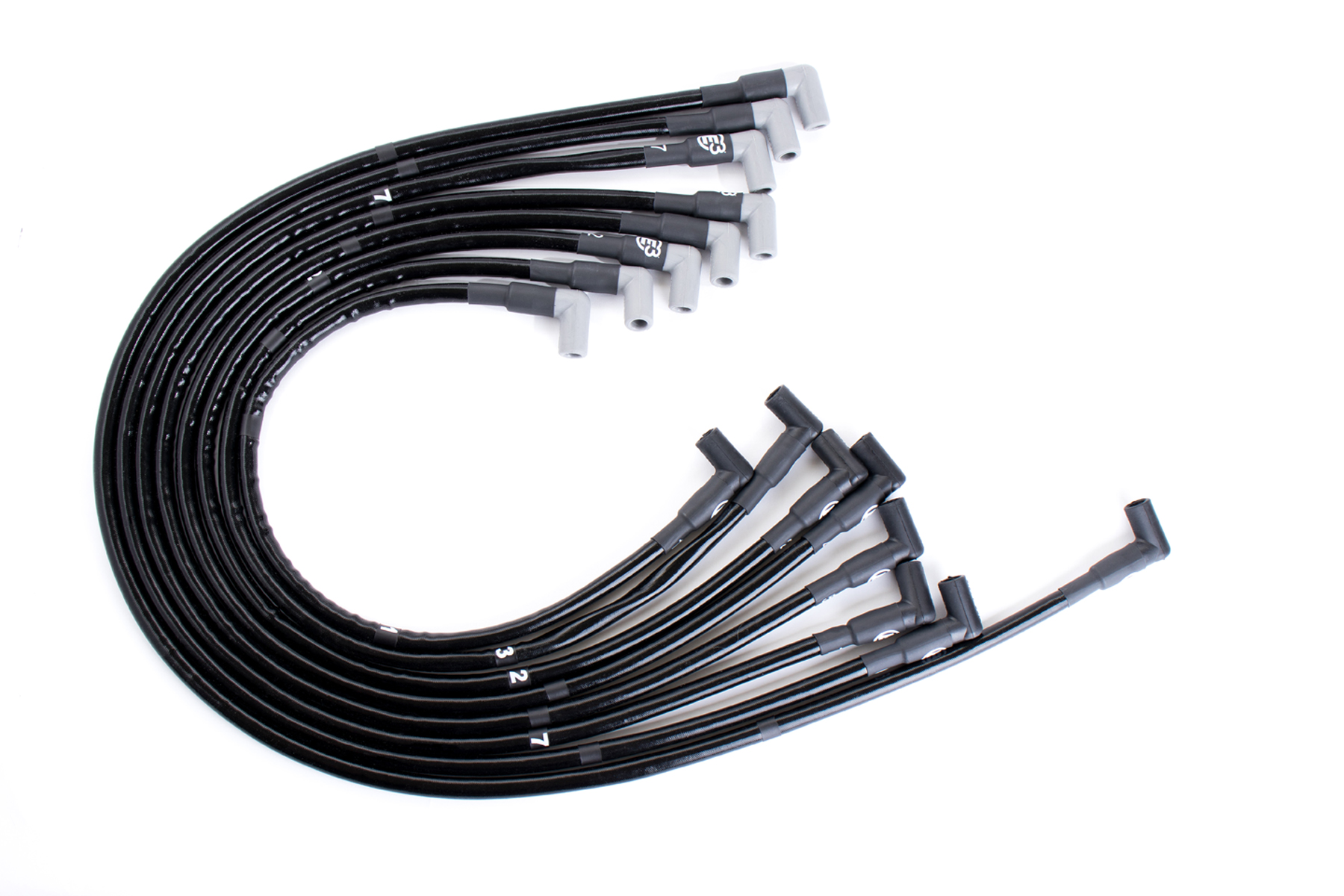 E3 Spark Plugs now offers DiamondFIRE Racing Spark Plug Wire Sets designed to specifically work in concert with DiamondFIRE Racing Spark Plugs by maximizing the power of E3's proprietary DiamondFIRE technology, according to the company.
The E3 DiamondFIRE Racing Wire Sets- launched at the 2017 PRI Trade Show in Indianapolis-sport a class F40 spiral conductor and are rated at just 40 ohms per foot. Impregnated with Ferrite, an iron alloy that improves magnetism, it allows for RFI suppression on a wire with low ohms of 40-50 per foot. The 8.5mm, 100-percent silicone outer jacket encases a 100-percent silicone inner jacket with stainless steel locking terminals. E3 DiamondFIRE Racing Wires feature a rock-solid braided Aramid base core, Carblex outer core which make up part of the DiamondFIRE Tri-Core, and nickel copper alloy conductors for exceptional spark energy transfer, a design unique to E3, according to the company.
Pre-terminated sets feature a high temperature micro-woven fiberglass, silicone-cased sleeve rated with 4,000 extra volts of protection and capable of withstanding in excess of 600-degrees Fahrenheit. The heat shield sleeves on the E3 DiamondFIRE Racing Wires have a high percentage of silicone.
The spark plug boot ends are manufactured with high temperature silicone to withstand the same 600-degrees Fahrenheit temperature as the wire sleeve, while the distributor end boots are EPDM, which delivers exceptional dielectric strength. Made for durability in the harshest race environments, E3 DiamondFIRE Racing Wires offer excellent protection from heat, abrasions and chemical contaminants, according to the company.
Also available are universal build-your-own sets that come complete with all the necessary components to make your own wires. The distributor end comes unassembled, but includes Male/HEI and Female/HEI terminals for specific applications. These non-sleeved sets are available in either straight or 90º-degree boot configurations. And with the M.S.R.P. starting at $72.99, E3 DiamondFIRE Racing Spark Plug wires offer one of the best values in the industry.
For more information, visit e3sparkplugs.com.