News
E3 Spark Plugs Continues Partnership with Lucas Oil Racing Programs
E3 Spark Plugs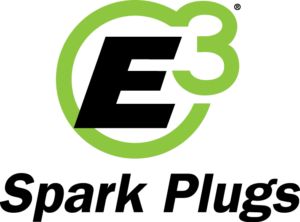 , manufacturer of E3 DiamondFire spark plug technology and a new line of DiamondFire racing ignition products, is continuing its association with Team Lucas for 2018.
E3 Spark Plugs was one of the first companies to support Lucas Oil's motorsports programs and the ties between E3 and the innovative Team Lucas marketing platform have grown stronger each year, according to the company.
"From the beginning of our partnership with Lucas Oil's motorsports programs, we have enjoyed supporting not only sportsman-level racers, but do-it-yourself fans who have embraced E3 Spark Plugs DiamondFire technology," said Steve Joiner, E3 Spark Plugs vice president. "Team Lucas and the Lucas Oil racing ecosystem supports fans, racers and our product. It's these racing competitions that allow E3 Spark Plugs to conduct research and develop technology while giving something back to the sport."
For 2018, E3 Spark Plugs will sponsor the Lucas Oil Off Road Racing Series, Lucas Oil Sprint Car Series, Lucas Oil Late Model Dirt Series, Lucas Oil Pro Pulling League, Lucas Oil Drag Boat Series and the Lucas Oil Drag Racing Series.
In addition to onsite involvement at more than 75 events, E3 will have sponsorship exposure for 150 hours of television programming on CBS, the CBS Sports Network, MAVTV the Motorsports Network and the NBC Sports Network, as well as 18 live streams on Lucas Oil Racing TV.
Of special note is the company's title sponsorship of the E3 Spark Plugs Off Road Nationals, the E3 Spark Plugs Late Model Nationals, and the E3 Spark Plugs Drag Boat Nationals, the company added.
"It wouldn't be possible for Lucas Oil to bring exciting motorsports to fans without help from dedicated partners like E3 Spark Plugs," said Bob Patison, Lucas Oil executive vice president. "We feel very lucky and privileged to have E3 Spark Plugs with us again in 2018 and we know our fans will support the company in return."