News
E.C.D. Automotive Design to Build Tesla-Powered D110s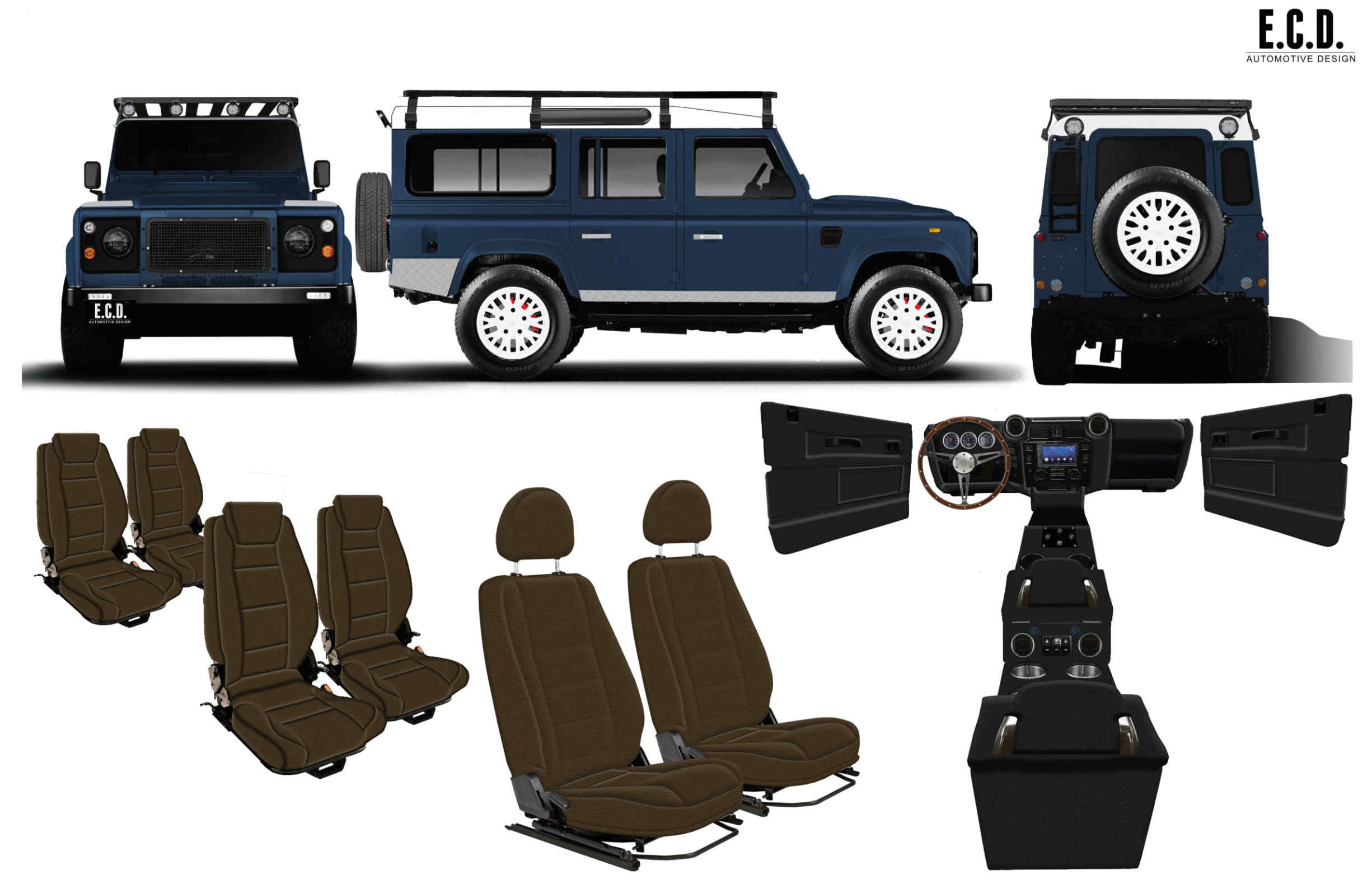 E.C.D. Automotive Design (E.C.D.), an automotive company specializing in the personalization of vintage Land Rovers, will be building two Tesla-powered Defender 110 (D110) build, the company announced.
Featuring a 100-kilowatt-hour battery system, the restored Defenders have an impressive range of up to 220 miles from a single five-hour charge, 450 horsepower and can race from 0 to 60 in just under five seconds. E.C.D. previously unveiled a Tesla-powered Range Rover Classic in March 2021. Christened Project Britton and Project Morpheus, the two electric Defenders will be ready to hit the road in December 2021.
E.C.D.'s master-certified ASE craftsmen and specialized technicians tear down and rebuild the U.K.-imported base vehicles according to each client's exact specifications.
"Since its founding, E.C.D. has been filling in the gap in the luxury car market and consistently pushing the envelope to evolve our custom Defenders and Range Rovers. The electric option is just one of many drivetrain solutions on our extensive menu that allow clients to truly achieve the personalized vintage Defender or Range Rover of their dreams," E.C.D. Co-Founder Tom Humble said.
U.K.-based expert in classic car conversions, Electric Classic Cars (ECC), works in collaboration with E.C.D. to consult and source the electric drivetrains. To match this growth, E.C.D. is moving its headquarters to a new 100,000-square foot facility. The facility will also include an attached Driver's Club for maintenance needs and exclusive client events. Soon, the company plans to branch out from old Land Rover Defenders and Range Rovers to take on electric conversions for classic Jaguars.