News
E.C.D. Automotive Design Enhances EV Drivetrain Options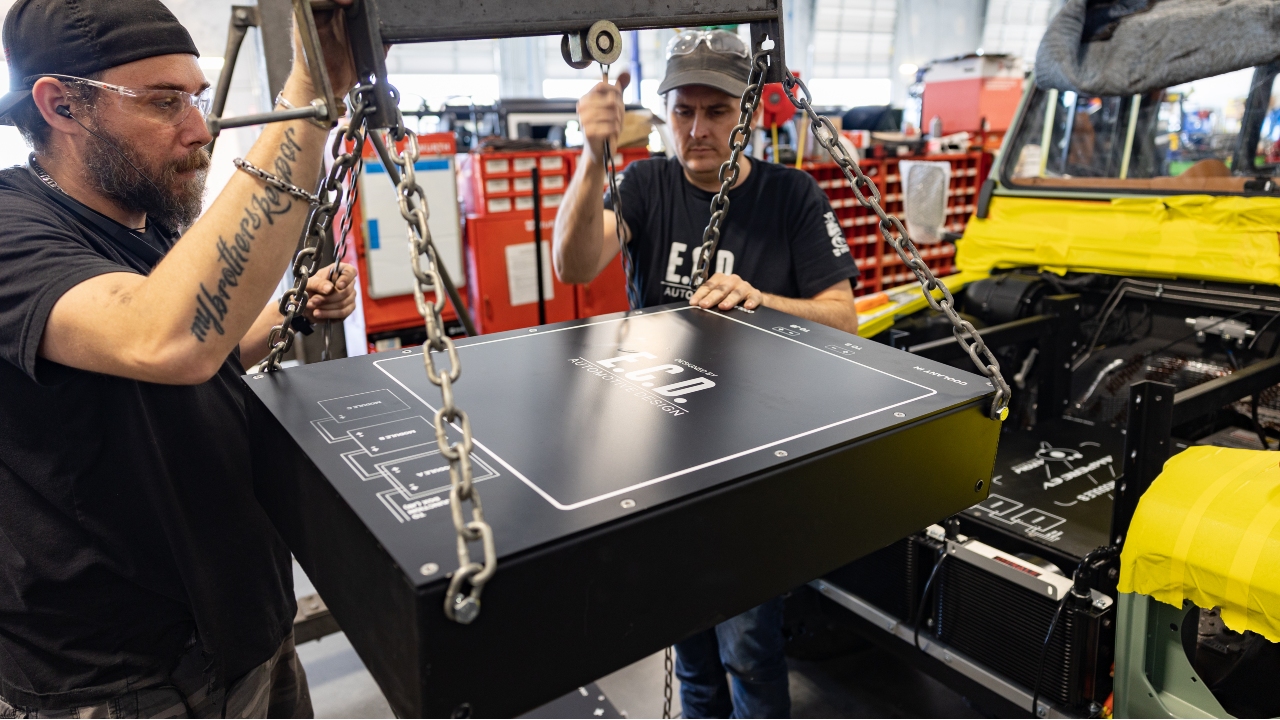 E.C.D. Automotive Design (E.C.D.) has enhanced its available electric drivetrains, the restomod builder announced.
With the new powertrain's, E.C.D.'s new EVs will feature brand-new batteries, charge up to 90% in less than an hour and have new display controls housed in the entertainment system screen, the company said.
"E.C.D.'s biggest advantage is that we're never satisfied – switching our electric drivetrains is the latest in a long list of changes we've made since we started in 2013," said Elliot Humble, Chief Technology Officer and co-founder of E.C.D. "After extensive testing on battery life, range and more, I'm confident that our new EVs will provide an even more powerful driving experience for the E.C.D. family."
The electric power systems no longer rely on refurbished battery cells, company representatives said. Each EV will have a brand-new drivetrain with more efficient batteries, reducing the weight of the vehicle and improving the custom build's capabilities, E.C.D. designers said. From now on, E.C.D.'s restored classic Jaguar E-Types will pack a 42 kWh battery with a 150-mile range and vintage Land Rover Defenders a 84 kWh setup with a 200-mile range. Plus, drivers can take advantage of the new DC fast charge function, enabling them to top off their vehicle from 10% to 80% in less than an hour.
The new EV systems also include an updated driver display, now fully integrated into the E.C.D. custom console. The display gives drivers the ability to access the three driving modes: eco, for maximum range; normal, the standard mode; and sport, for increased performance. Furthermore, drivers will be able to select two- or four-wheel drive. Other features accessible through the display include engaging hill assist/idle creep mode, toggling regenerative braking on and off – allowing for a smoother driving experience and visibility into charge percentage, range and operating temperatures.
The first EV with the new drivetrain is a deluxe vintage Defender, which rolled off the line in February 2023.