News
E.C.D. Automotive Design Completes New Florida Facility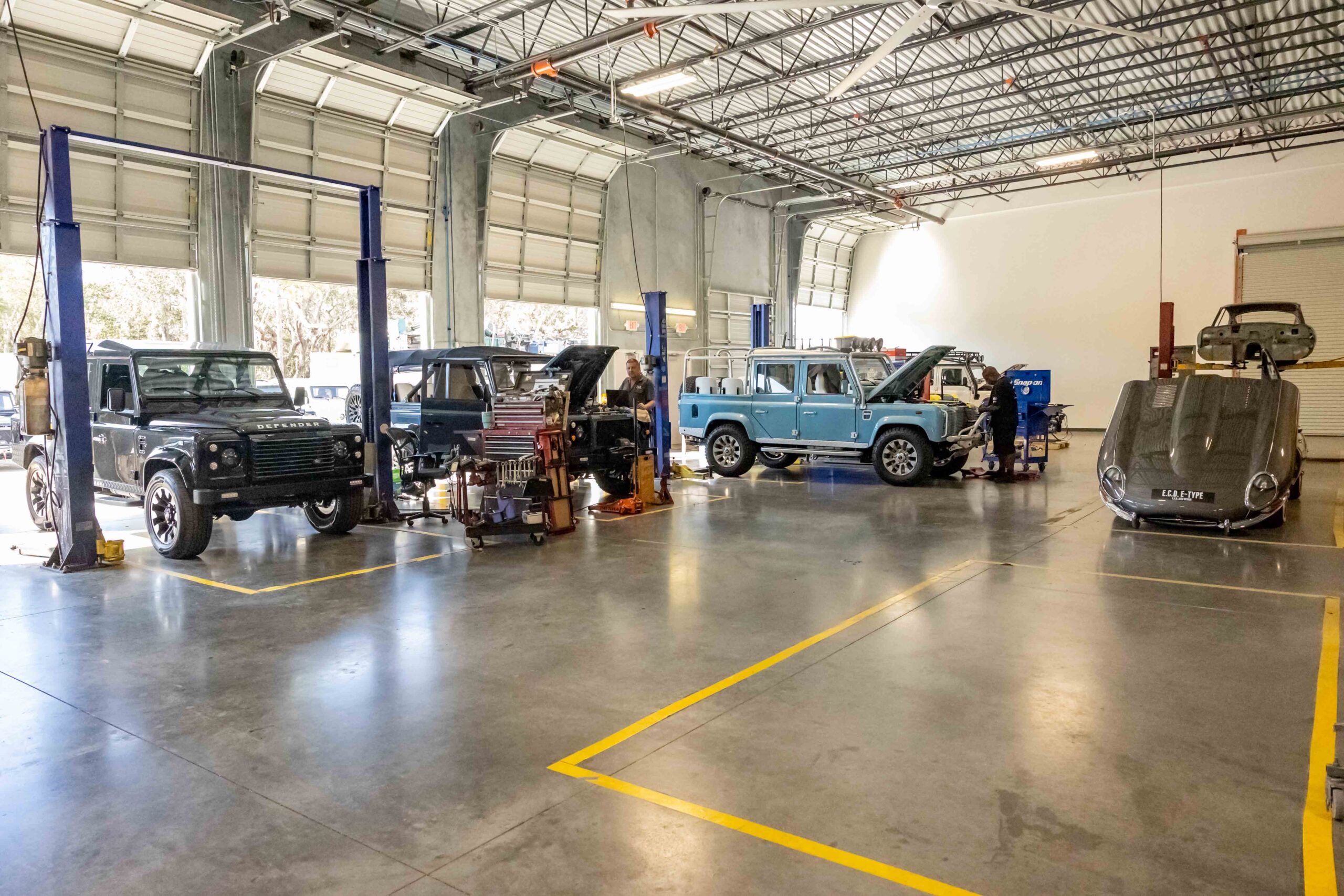 E.C.D. Automotive Design (E.C.D.), the restoration company specializing in classic Defenders, original Range Rover Classics and restored Jaguar E-Types, has moved to a new 100,000-square-foot headquarters in Kissimmee, Florida, the company announced.
Dubbed the "Rover Dome," the manufacturing facility took 13 months to complete and was designed to scale E.C.D.'s capabilities, the company said, while maintaining proper build quality and attention to detail.
At the Rover Dome, clients are welcomed to the upgraded design studio, where they sit down to design their car – personalizing everything from engine type to body color. The facility also features a showroom with a display of E.C.D. builds that are either ready to ship out or are primed for resale, and a simulated off-road track suitable for test-driving each vehicle's capabilities.
Doubled warehouse capacity and the scale-up to two production lines with a push-forward manufacturing model will enable E.C.D. to complete over 100 one-of-one vehicles a year, entirely in-house and all under one roof, the company said. Delineated by floor decals that call back to the London Underground's distinct roundel signs, the south line and north line each have a specialized focus. The north line focuses on custom one-of-one vintage Defender and old Range Rover Classic builds while the south line specializes in Special Editions, Jaguar E-Type restorations and tuning up vehicles sent back for auto warranty. Sourced from E.C.D.'s international logistics center in the U.K., base vehicles undergoing restoration come in one end of the facility and out the other, with up to six vehicles at a time passing through different stages of development on each service line every four days, E.C.D. said.
Another feature of the Rover Dome is its paint lab, complete with a prep station, a paint booth, infrared, heat lamps and more, the company said. Also, an attached Driver's Club will provide all post-sale client service needs from storage to maintenance and upgrading, and host exclusive member days and events.