News
DSS ProDiesel Acquires Diesel Parts of America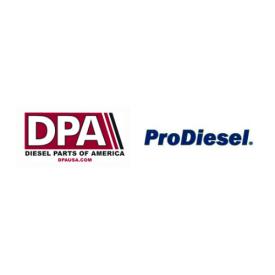 DSS ProDiesel has acquired Diesel Parts of America (DPA).
DPA brings extensive international diesel fuel injector experience to DSS ProDiesel, creating a combined company that serves the diesel fuel injector needs of more than 50 countries.
DSS ProDiesel remanufactures diesel fuel injectors, pumps and other injection products and services. DPA is similarly experienced in fuel injector manufacturing and remanufacturing, as well as injector components and other diesel parts. DPA concentrates in international markets and global vehicle applications.
Win Keith, president of DSS ProDiesel stated, "ProDiesel has maintained an industry leading presence through our global network of distributors, and DPA brings additional international expertise, new markets, and an established customer base. Not only does the acquisition accelerate growth, it creates an opportunity to support the combined customer base with a deeper product line and enhanced services."
Ara Mansourian, president of DPA stated, "DSS ProDiesel is a great strategic fit with complementary expertise, markets, and products representing a unique opportunity to grow the combined customer base through expanded product lines, services, and reach. I look forward to staying on board to focus on sales and development initiatives to grow the business."
Ara Mansourian will continue with DSS ProDiesel, assuming responsibilities for West Coast sales, marketing and operations as well as international business development.
Hart Marx Advisors represented Diesel Parts of America and facilitated the transaction. Financial terms of the purchase were not disclosed.