News
Drift Racer Pays Tribute to Carroll Shelby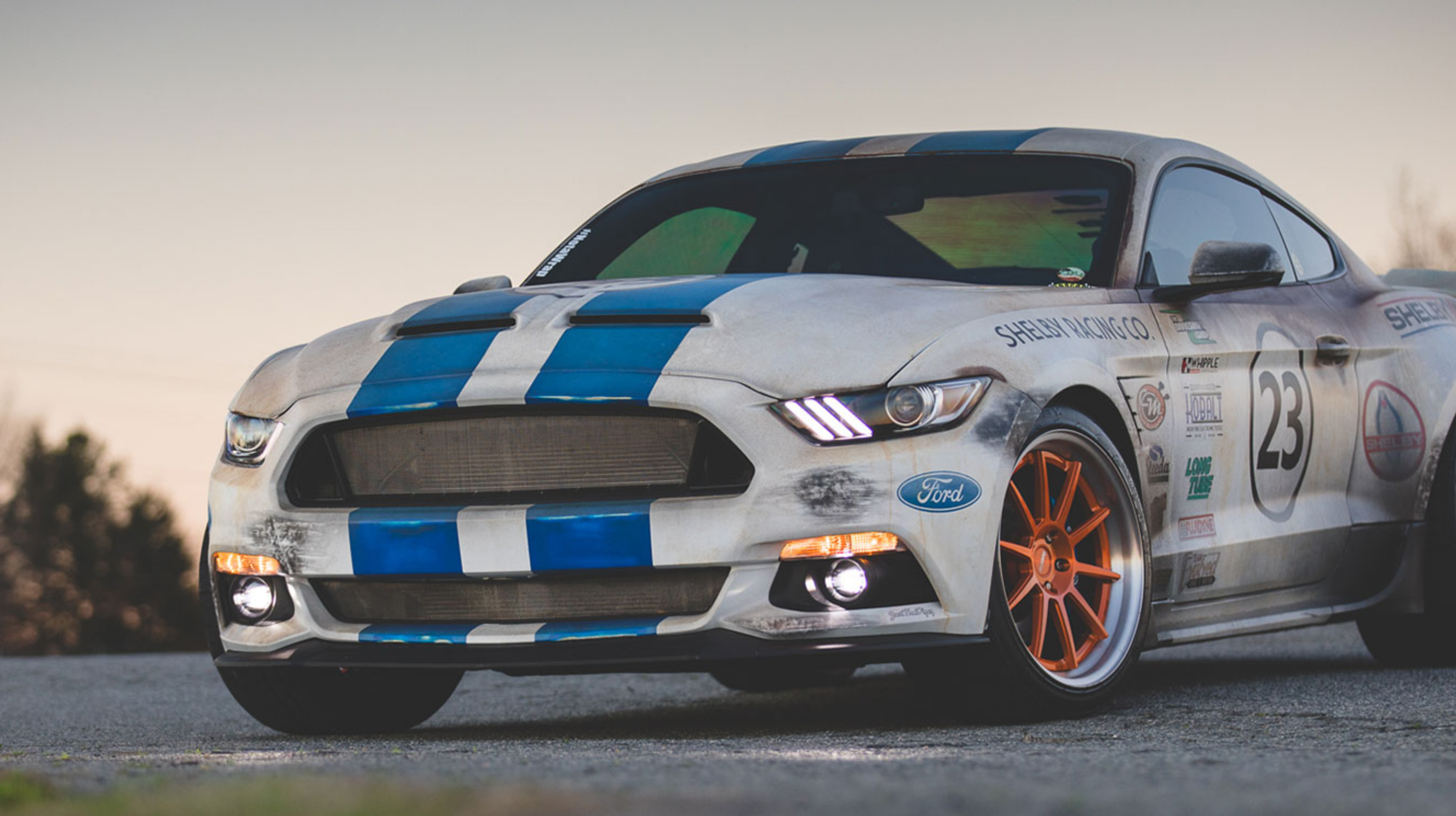 Champion Brands, a manufacturer of racing and performance products, announced Jonathan Nerren's new race livery, a tribute to Carroll Shelby's classic liveries. Nerren will be utilizing Champion's line of motor oils specifically formulated to meet the demands of today's high-performance competition vehicles in the Formula Drift Series.
"We wanted the new model Shelby Mustang to look like Carroll had been racing the car, kicking Ferrari's ass of course," says Nerren, "then he parked it in a field to sit for the last 50 years."
The Ingot Silver Mustang GT was intentionally purchased to be a daily driver, then Nerren added a full SuperSnake wide body conversion, gave it a "weathered" look and installed all the modifications to make his Shelby Mustang Formula Drift-ready.
For the 2020 season, Jonathan Nerren and his teammate Tyler Nelson will be competing as the Shelby American Drift Team in the Pro 1 Series of Formula Drift. Their first event was scheduled to be in Long Beach, California, but was canceled due to the Coronavirus. Once things get back to normal, in addition to their Formula D schedule you can find them at events like Holley Ford Fest, Gridlife Midwest, Mustang Week, CJ Pony Parts drift demo, zMAX Dragway for NHRA 4-Wide Nationals, Street Car Takeover and SEMA in Las Vegas.