News
Drake Automotive Group Introduces New VP of Systems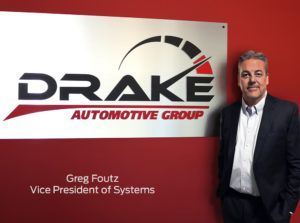 Greg Foutz has been promoted to vice president of systems for all Drake Automotive Group entities.
An avid off-road racer, race truck builder and systems designer and programmer, Foutz previously served as vice president of operations of Addictive Desert Designs (ADD), which was recently acquired by Drake.
"Greg has been a tremendous asset to ADD, developing the core ADD production system, which will be linked with Macola and all other Drake manufacturing divisions," said Jared Hare, ADD president. "Greg is the right person that can deliver a very deliberate and focused vision laid out by the board and the CEO, Keith Belair."
Foutz, who started with ADD in 2012 as general manager and vice president of operations, will focus primarily on executing Drake's vision of becoming a leader in systems and systems integration as it continues its aggressive acquisition path, the company noted.
"Although it was tough to ask Greg to step out of operations at ADD, especially given the massive growth the company has seen under his operations leadership, the overall systems integration of all companies is the logical step for Drake and it is the appropriate next upward step in Greg's shining career," Belair said.
Drake Automotive Group has nearly tripled in size over the last year with the acquisitions of Proforged (Los Angeles), Rev Wheels, DV8 Off-Road and ADD.