News
Dodge HEMI Challenge to Run at NHRA U.S. Nationals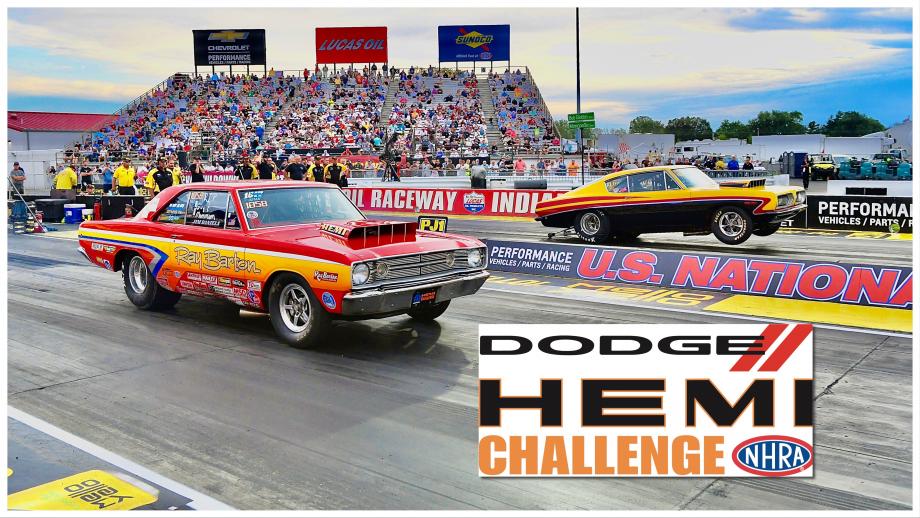 The annual NHRA Dodge HEMI Challenge will run Sept. 3-4 at Lucas Oil Raceway at Indianapolis as part of the five days of race action at the 66th annual DENSO Spark Plugs NHRA U.S. Nationals, the sanctioning body announced.
The event showcases Super Stock/A-Hemi (SS/AH) NHRA Sportsman class competitors battling on the quarter-mile in 1968 Dodge Dart and Plymouth Barracuda machines powered by 426-cid HEMI engines.
These 1968 Dodge and Plymouth "package" cars — so named because they were purpose built as a distinct "package" for use solely on the drag strip — serve as precursors to the modern-day package car, the Mopar Dodge Challenger Drag Pak, the NHRA says. Competitors will vie for the 42.6-lb NHRA Dodge HEMI Challenge trophy, created as a callout to the 426-cid HEMI engine and a $15,000 winner's purse.
Qualifying for the NHRA Dodge HEMI Challenge will be held on Thursday, Sept. 3, with eliminations on Friday, Sept. 4.