News
Dodge HEMI Challenge Celebrates 20th Anniversary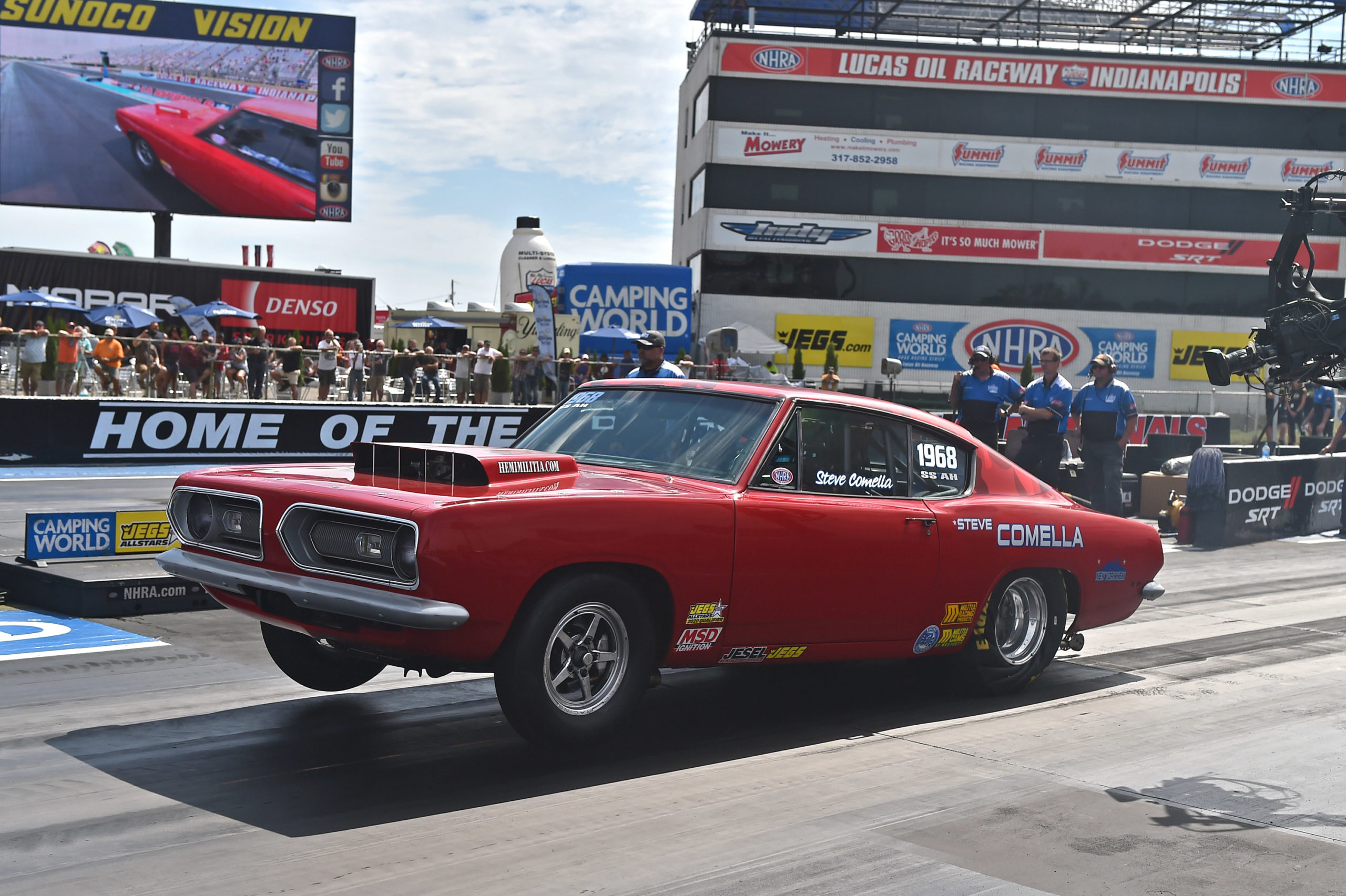 The Dodge HEMI Challenge, also known as the "Big Go," celebrated its 20th anniversary at the National Hot Rod Association's (NHRA) Dodge/SRT U.S. Nationals, at Lucas Oil Raceway in Indianapolis this weekend. The longest-running, continuous, specialty race in NHRA history features heads-up, wheel standing, side-by-side racing of vintage HEMI-powered 1968 Dodge Dart and Plymouth Barracuda "package cars" that have competed in the NHRA Super Stock (SS/AH) class for more than five decades.
In celebration of the classic muscle cars that contributed to the Dodge and Mopar brands' legendary reputation and success at the drag strip, Dodge/SRT NHRA U.S. Nationals Grand Marshal Herb "Mr. 4 Speed" McCandless served in the same role for the Dodge HEMI Challenge and led the field of qualified Darts and Barracudas down the Indianapolis track's return road in a parade prior to Friday's eliminations rounds aboard his own original 1968 Super Stock HEMI Dart.
The Dodge HEMI Challenge saw a new winner crowned at Lucas Oil Raceway as Steve Comella drove his 1968 Plymouth Barracuda to his first victory in the event.
Comella took home a uniquely crafted 42.6-lb. trophy, made from a 426 HEMI cylinder head. All 16 drivers who reached the elimination rounds received cash rewards, with Comella earning an extra $15,000 prize.
Highlights of Comella's performance through five elimination rounds included a 0.001-second reaction time and a trio of 8.3-second runs, the last of which gave him low E.T. and top speed of the event.