News
Distributor CEO Declares Candidacy for SEMA Board of Director Spot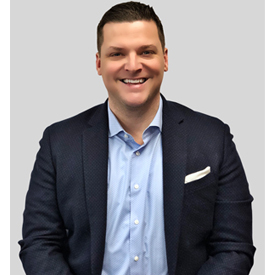 Brian Lounsberry, CEO of Motovicity Distribution, is seeking a position on the SEMA Board of Directors. He will run in SEMA's 2018 board election.
"As CEO, I am the driving force behind Motovicity Distribution. Specializing in creative problem solving with a passion for futurism in business, I enjoy assisting our unique manufacturers and customers with new ways of engaging and continually focusing on adding value to our customer network," Lounsberry said. "I back this with over a decade of working in and managing shops before joining the distribution side in 2005. With said experience, I can bring insight and real-world influence from all sides of our industry."
Lounsberry's platform issues include:
Utilizing the power of data for manufacturers and shops as an important key to success in today's information age
The importance of youth and assisting talented young business members to connect with industry leaders, ensuring the longevity of the industry and encouraging collaboration
THE SHOP published a three-part Q&A with Lounsberry last summer, where he coverd industry trends, shop trends & tips, and the latest at Motovicity.
For more of Lounsberry's positions on the issues, other thoughts and more from his background, visit his official campaign website, his Facebook campaign page, and/or his personal LinkedIn.
The voting period for the 2018 SEMA Board of Directors election is from May 8-22. Only the primary SEMA contact can vote. For additional election information, contact Timothy Johnson in SEMA's membership department at timothyj@sema.org.