News
Directed Appoints Chief Financial Officer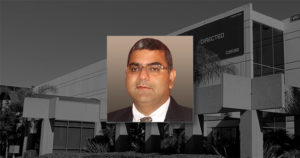 Directed has hired Naresh Idnani as chief financial officer (CFO). He will oversee all aspects of Directed's finance and human resources functions.
"Naresh brings an impressive record of accomplishment in financial and business management to Directed," said Bob Struble, Directed CEO. "His broad skill set and diverse experience base make Naresh a perfect fit for our business. I'm thrilled to welcome Naresh to our executive team and confident he will help Directed build on our strong performance and industry leading position."
Idnani previously served as CFO of Innovative Hearth Products, a manufacturer of indoor and outdoor fireplaces based in Orange County, California. He has also held CFO and senior financial management roles at large and midsize companies, including Neutrogena, Sun Microsystems and Johnson and Johnson.
"I can't imagine a more exciting time to join Directed," Idnani said. "Directed is leading the innovation in the aftermarket connected car space. Working with Bob and his executive team to build upon the great Directed legacy was an opportunity I could not pass up."
Idnani will be based at Directed's Vista, California office and report directly to CEO Bob Struble. Directed brands include Viper, Clifford, Avital and Autostart.