News
Diode Dynamics Receives ISO Certification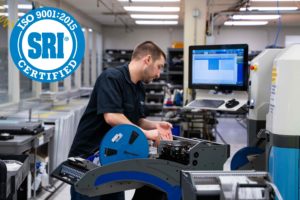 Automotive LED lighting manufacturer Diode Dynamics has achieved ISO 9001:2015 certification, the company announced.
The company was audited by SRI Quality System Registrar and received its certificate on May 25. The scope of Diode Dynamics' certification includes the design, manufacture and distribution of automotive lighting products and demonstrates Diode Dynamics' commitment to quality through an effective quality management system, the company said.
ISO 9001:2015 is a quality management standard developed by the International Organization for Standardization (ISO). The certification provides a model for companies of all types to use in building an effective quality management system, with a focus on risk-based thinking, accountability and continuous improvement in all organizational processes.
This certification was not contractually required by any existing customers. Instead, Diode Dynamics' decision to work towards ISO 9001:2015 certification was the result of its ongoing commitment to providing industry-leading, high-quality products to its customers and the company's focus on continuous improvement and excellence, the company said.
"With ISO 9001:2015 certification, Diode Dynamics has demonstrated its commitment to manufacturing quality products, here in the United States," said Diode Dynamics CEO Paul McCain. "This is the result of hard work by every one of our team members, over the course of a very challenging year. We are proud of this accomplishment, and look forward to building our processes further, to continue providing the highest-quality automotive lighting products on the market."