News
Digital License Plates Land at Arizona AutoNations
Expanded distribution of the Reviver RPLATE complements existing availability through dealerships in the West...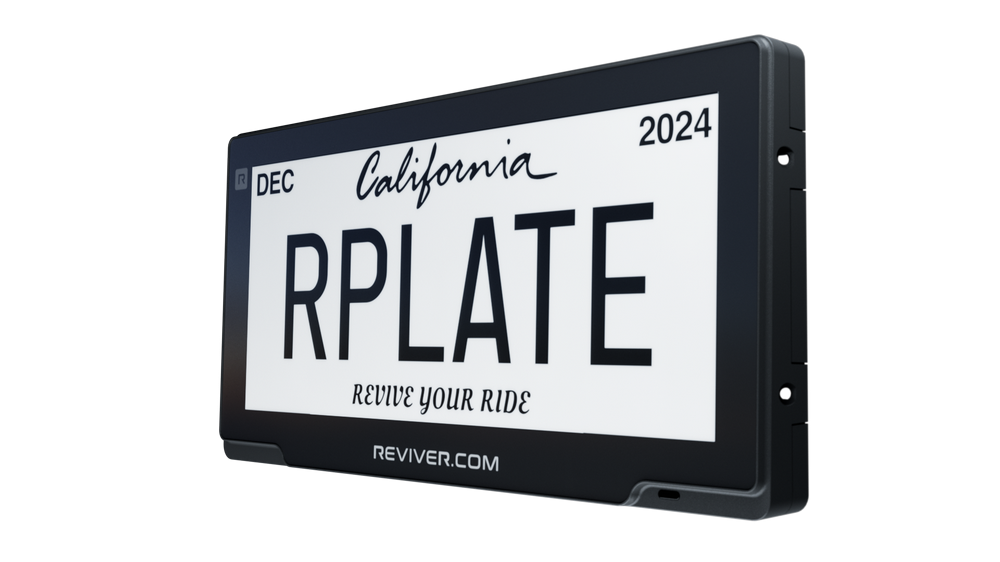 Reviver, developer of what it calls the world's first digital license plate, has announced that the state of Arizona has been added to its partnership with AutoNation, the country's second-largest auto dealer group.
The expanded distribution of the Reviver RPLATE complements existing availability through AutoNation dealerships in California. Combined with a recent partnership with Lithia Motors, headquartered in Oregon, the affiliations are bringing the technology to a wide audience in the West.
"The combined reach of AutoNation and Lithia Motors offers significant opportunities for consumers and fleets to experience the many benefits of digital license plate technology," said Neville Boston, Reviver founder & chief strategy officer. "We are proud to be associated with these two proven leaders in the automotive world and look forward to our ongoing efforts to help provide the latest technological advances to their customers."
AutoNation ranks No. 2 on Automotive News' list of the top 150 dealership groups based in the U.S., with retail sales of 229,971 new vehicles in 2022, according to a press release. The company joins Lithia Motors, one of the largest global automotive retailers, as the latest major dealer groups to become Reviver partners.
Under the agreement, AutoNation dealerships offer the RPLATE at in-store merchandise and accessories departments.
As a connected vehicle platform, the Reviver digital license plate delivers a technological approach to vehicle identification and ownership, with a host of benefits designed to boost functionality, convenience and safety features, according to the company.
"The RPLATE dramatically moves beyond the traditional static metal plate to provide an intelligent, digital display that empowers drivers to experience a new level of automotive innovation driven by advanced engineering," the company states.
Depending upon the model, key features include personalized displays with custom messaging, location tracking, digital registration renewal through a mobile app, real-time alerts when the vehicle is moved, tamper-proof mounting and robust theft-deterrent measures.
Furthermore, the RPLATE stays with the owner and can be transferred to other vehicles, reducing the need for traditional plate manufacturing.
Reviver offers both a battery-powered, user-installable model with a replaceable 5-year battery and a hardwired, professionally installed version.