News
Diesel Tuner Sentenced for Ignoring EPA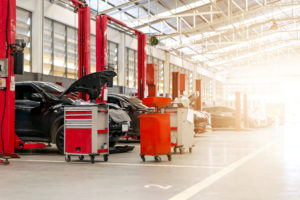 A North Carolina truck tuner was sentenced to a year in prison for violating the Clean Air Act and selling thousands of emissions control system defeat devices from 2008 to 2017, according to a report from MarketWatch.
In addition to the prison term, Matthew Sidney Geouge, 35, of Hendersonville, North Carolina, was also ordered to pay $1.3 million in fines to the EPA, and $1.2 million in back taxes and penalties.
According to the report, Geouge sold around 14,000 kits through his company, Spartan Diesel Technologies, and took in around $10 million in sales.
In 2015, the EPA issued a citation to Geouge ordering him to stop selling the devices, which prosecutors say he ignored. In 2017 the EPA levied Geouge with a $4 million fine, after which he sold Spartan to another company.
Click here to read the full report.