News
Dick Cepek Tires & Wheels Continues Sponsorship of 'The Fowl Life'
Dick Cepek Tires & Wheels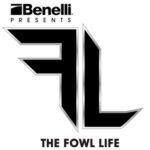 is once again the official tire sponsor of the popular outdoors show, The Fowl Life With Chad Belding.
The show, now filming its 10th season, follows host Chad Belding and his crew through rural parts of North America in pursuit of world-class waterfowl hunting excursions, often through extreme off-road conditions.
"We depend on the reliability of our Dick Cepek Extreme Country tires to get us to each location and camp safely," Belding said. "We have put thousands of miles on our Dick Cepek's with no hesitation, and we can't wait to see what this great land has to offer us next."
The 2017-'18 North American waterfowl season was an unpredictable journey full of ups and downs for The Fowl Life crew. From Alberta, Canada, to South Dakota, then to Iowa, Kansas, Arkansas, Louisiana, Oklahoma, Texas, and even as far west as California and Nevada, Belding put his Extreme Country tires to the test.
Each camp proved to be unique, with different personalities sitting in the blind and around the fire. Guests included military heroes, hunting industry pioneers, country music stars, wet dogs and barbecue masters coming together to share a common love of the great outdoors.
"Duck camp is more than hunting ducks; it is about being with your people, with your group, creating memories, and forging bonds," said Belding. "There is no better place on this earth than Duck Camp, USA, and we depend on our partnership with Dick Cepek to ensure that we arrive at each camp location with peace of mind and free of harm."
Belding and his team have two more hunting trips to wrap up season 10 filming-one to Missouri and one to Argentina. The new season will air beginning in July on The Outdoor Channel.
"Chad Belding and The Fowl Life are great brand ambassadors for Dick Cepek," said Ken Warner, vice president of marketing for Dick Cepek Tires & Wheels. "We salute the outdoorsmen who share the adventurous spirit Dick Cepek was founded on. We always look forward to following Chad and his crew as they take us inside premier waterfowl hunting trips around the world."