News
Dick Cepek-Backed Angler Wins Bassmaster Elite Series Event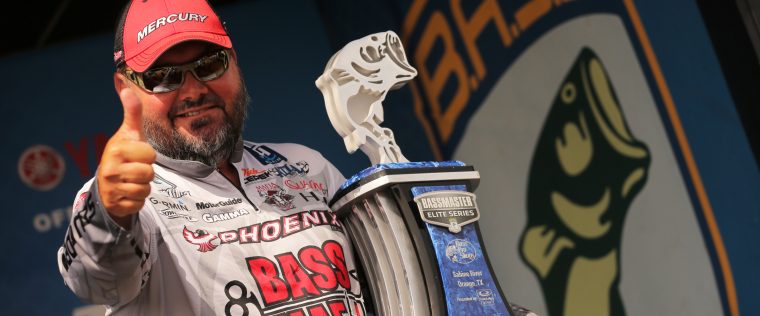 Team Dick Cepek angler Greg Hackney claimed his sixth career Bassmaster win last weekend at the Bass Pro Shops Bassmaster Elite at the Sabine River event with a total weigh-in of 48 pounds, 5 ounces.
Hackney held the top spot all four days of the tournament. After catching a 5-pound, 14-ounce fish early Thursday morning, he built a five-bass limit of 16 pounds, 3 ounces to give him the first-day lead. Early success anchored the rest of the tournament for the Gonzales, Louisiana angler. He exhausted his best fishing spots the first three days and brought in only 7 pounds, 5 ounces to the weigh-in stage on Sunday, but it didn't matter at that point.
The victory is Hackney's first since 2016, earning him $100,000 and pushing his career winnings with B.A.S.S. to almost $2.5 million.
Hackney, the Angler of the Year in 2014, has moved into third place in the hunt for 2018 Bassmaster Angler of the Year with 422 points.
Fellow Team Dick Cepek angler Brandon Palaniuk, the reigning Angler of the Year, finished seventh in the tournament with a final weigh-in of 38 pounds, 1 ounce.
"Congratulations to Greg on his success in the Bassmaster Elite tournament last weekend," said Ken Warner, vice president of marketing for Dick Cepek. "We look forward to watching the Team Dick Cepek Elite Series anglers as they continue to compete and chase the 2018 Angler of the Year title."
The next Bassmaster Elite tournament is June 21-24 at the Mississippi River in La Crosse, Wisconsin. For more information, including full results and schedule, visit bassmaster.com.