News
Details of Electric F-150 Emerge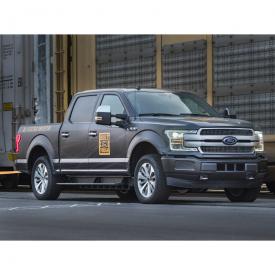 An electric Ford F-150 is in the works, and a patent seems to have revealed some key details about the truck's design.
According to MotorTrend, a patent filed with the U.S. Patent Office details a key to the pickup's design: multiple batteries dispersed across the truck's frame.
The patent shows that crossmembers will be mounted between the left and right frame rails, provide housings for multiple batteries.
Read more about the truck at MotorTrend.