News
DENSO Hires President of Products and Services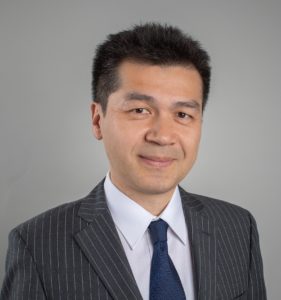 DENSO has named Hirokatsu Yamashita president of DENSO Products and Services Americas Inc. Yamashita took charge of the aftermarket products and services arm of the advanced mobility supplier on June 1.
The appointment follows sweeping personnel and organizational changes announced in March that enable DENSO to act more nimbly and efficiently in the face of rapid industry change, according to the company.
In his new executive role, Yamashita oversees more than 600 employees of all DENSO Products and Services Americas groups: DENSO Light Vehicle Parts, Commercial & Heavy Duty, MovinCool, Robotics, Automated Data Capture (ADC), and DENSO Connected Services. Operations include the company's headquarters in Long Beach, California; manufacturing operations in Murrieta, California; regional sales offices in Plano, Texas, and West Chester, Ohio; warehouses in Rancho Cucamonga, California, and Jeffersonville, Indiana; and a new technology center in Jermyn, Pennsylvania.
Yamashita brings more than 26 years of experience with DENSO in its sales, business planning, and administrative operations to his new post. Over time, he has held various positions of increasing responsibility within the corporation's overseas network, as well as DENSO headquarters in Japan.
"I am honored to lead DENSO Products and Services Americas and build on the success of our team and our company's continued growth in a rapidly changing automotive industry," Yamashita said. "We are dedicated to staying ahead of the curve to meet our customers' needs and strengthening relationships built on the quality and value of our parts and services."
Yamashita joined DENSO in 1993. He started with DENSO Japan as a budget controller in the sales administration group and moved into business planning with the Thermal Products group in 1999.
In 2008, Yamashita expatriated as general manager of Business Planning at DENSO Turkey, which operates the thermal products manufacturing and exporting within Europe. He was promoted to vice president in 2011.
In 2013, Yamashita returned to DENSO Japan where he led the product development operations of the Aftermarket Business Planning Department. In 2016, he was promoted to lead the department as general manager.During the last two years, Yamashita's duties grew to include serving as a board member of two entities: a joint venture compressor manufacturing and sales company in China where his initial responsibility was as a shareholder since 2104, and a cell phone distribution/mobile solutions company in Japan where he also served as a shareholder since 2017.