News
Dennis Gage to be St. Ignace Guest of Honor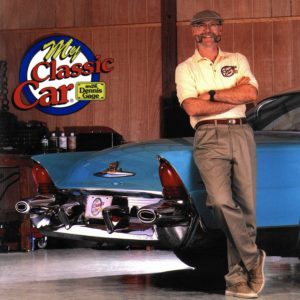 The June 27-30 St. Ignace Car Show will host Dennis Gage as its guest of honor. Gage serves as host of the TV series My Classic Car, now in its 24th season. My Classic Car is carried on MotorTrend Network, NBC Sports Network, MAVTV and Rev'n networks-reaching more than 100 million households, according to officials.
Gage, accompanied by his cameraman, will capture the excitement of 44th St. Ignace Car Show weekend for an upcoming episode of My Classic Car.
Gage was inducted into the SEMA Hall of Fame in 2015. He has served on the SEMA Board of Directors, as well as on a number of academic and industry advisory boards.
Highlights of the four-day St. Ignace Car Show in St. Ignace, Michigan, include:
The Pfaff Designs St. Ignace Cup. The cup comes with a $5,000 prize, presented by AMSOIL
Top 40 Awards and Pros Pick Awards, given out during the Sunday of the event
The new Muscle on the Mac Mackinac Bridge Crossing
Drive-in movie on Thursday
Friday parade and cruise night
Throttle Gals Magazine Fashion & the Automobile feature vehicles and car gal surprises !
Antiques on the Bay Car Show