News
Delta Kits Mourns Passing of Bruce McDonald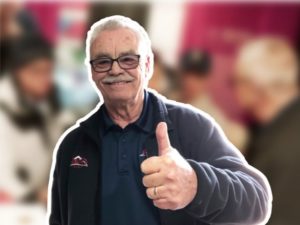 Windshield repair and headlight restoration products company Delta Kits shared these thoughts on the death of windshield expert Bruce McDonald:
It is with great sadness that we report the passing of William Bruce McDonald. After being diagnosed with cancer just a few short months ago, Bruce passed away on April 9.
Known by many in the auto glass repair and replacement industry as an expert in all things windshield repair, Bruce was a sales representative and lead trainer at Delta Kits for over 12 years before retiring in 2020. Bruce was instrumental in developing Delta Kits' hands-on training program, where he personally trained hundreds of windshield repair technicians, drawing very positive feedback from everyone fortunate enough to attend one of his classes.
Training classes taught by Bruce were not only educational, but fun, as he had a wonderful sense of humor and a magnetic personality. In 2016, Bruce was awarded Mobile Tech Windshield Repair Person of the Year for the outstanding job he did developing relationships with everyone from auto glass industry giants to one-person independent windshield repair technicians.
His vast knowledge, honesty, endless patience and love of people made Bruce extremely popular with all of his customers. Bruce was extremely loyal to Delta Kits, going above and beyond his job description to assist whenever and wherever needed, and was loved by all of his fellow employees, who often consulted him on everything from technical information to dealing with difficult customers.
Bruce will be greatly missed by his coworkers and customers. Most of all, Bruce was a devoted husband, father and grandfather, who would do anything for his family.
The obituary that Bruce's family released can be found here.