News
DEI Hires Social Media Specialist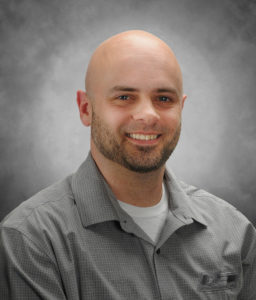 Design Engineering Inc. (DEI) has hired Jason Pokines as the company's new social media specialist. The new position was filled in early October to strengthen DEI's digital, social media and e-commerce operations with a more strategic approach to customer engagement, branding, and sales, according to the company.
"We are very fortunate to have someone with Jason's unique blend of design capability and technical knowledge to join our team," said Tom Miller, vice president of sales and marketing for DEI. "He is a quick problem solver and has hit the ground running in preparation for the show season. To have someone with a passion for all things automotive coupled with his exhaustive design and technical skill set is a huge win for DEI."
Pokines will be responsible for developing social media campaigns supported by analytics across multiple platforms to enhance DEI's complete line of heat control and sound insulation products, including DEI, Boom Mat, CryO2 and Radiator Relief. He will additionally work with the company's web manager, marketing, and graphics team to develop a social media strategy to integrate and improve content development and engagement for multiple markets including the automotive aftermarket, 12-Volt Car Audio, powersports, marine, and commercial/industrial channels for print and digital.
Pokines previously worked as a marketing coordinator for RW Beckett Corp., an Ohio-based market leader in oil-fired home heating, and as a UI/UX designer with OverDrive Inc., a worldwide digital reading platform for libraries and schools.
Pokines currently serves as chairman of the autocross program and member of the board for the Neohio Region of the Sports Car Club of America.
For additional information, contact Tom Miller at 800-264-9472, or email him at TMiller@DesignEngineering.com.