News
DEI Announces Two New Hires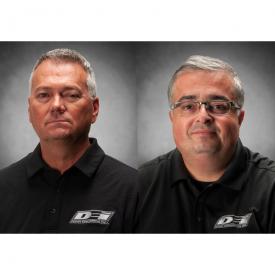 DEI, aftermarket heat and sound control specialists, have announced two new supervisory positions. Former DEI employee Mike Zenone has been rehired as the company's inside sales supervisor. John Gabriel has been hired as DEI's powersports division manager.
Zenone, previously worked for a decade with DEI as the company's brand manager and manager of business development where he was responsible for double digit sales growth prior to taking a position at Flaming River Industries Inc. serving in a capacity of sales, customer service, technical assistance and media relations. In his new position as inside sales supervisor he will manage activity of inside sales representatives for automotive.
Vice President of Sales and Marketing Tom Miller, says, "We could not have asked for a more perfect candidate for this position. We appreciate Mike's creativity, his ability to build a strong team, and his passion for this industry. He is an enthusiast with hands-on ability that goes far in communicating how our products can be used for restoration or modification. We are lucky to have him back with DEI in this new role."
Gabriel has two decades of experience in the powersports market first working with Russell Performance Products as the company's national motorcycle sales manager where he worked with top brands in the industry—Harley-Davidson, Yamaha, Custom Chrome, LeMans and Tucker. Previously he worked as a powersports manufacturer's rep, increasing his sales experience to an expanded brand list of powersports aftermarket companies. Prior to joining DEI he served as an account manager for Progressive Suspension, LLC.
As Powersports Division Manager, Gabriel will be responsible for driving top line revenue growth with a strategic plan for this market segment which includes motorcycle, side by side (UTV), ATV, and snowmobile. He will work with all product brand managers developing new products, manage inside and outside sales representatives and represent the DEI powersports division at all B2B and B2C shows and events.
Miller says, "DEI's powersports division has the potential for incredible growth. This position has been open until we found the right person that had the relationships, track record and product knowledge to help us strategize for the future. We feel confident that John is the right person to lead our powersports division and represent DEI in this important and exciting market."