News
Dee Zee Expands Tool Box Colors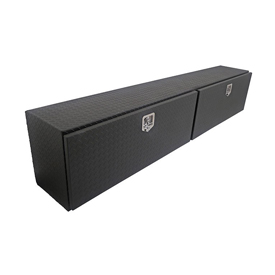 Dee Zee Inc. has added two more colors to its line of Topsider Tool Boxes: Black-Tread and Textured White.
Dee Zee's Topsider Tool Boxes provide storage for tools and supplies in secure box on top of the truck's rails. The tool boxes already came available in Brite-Tread aluminum. All three colors are available on all sizes of Dee Zee Topsiders, including 48-, 72-, 90- and 96-inch boxes.
Dee Zee has been in business since 1977 as the leader in the light truck accessory market.