News
DDC Wheels Launches into Truck Market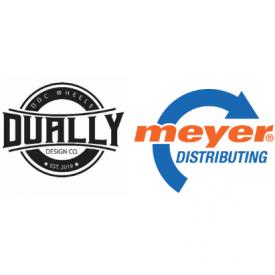 A group of BMF Wheels employees have broken away from their former company and have launced their own wheel manufacuturer, DDC Wheels.
Blake Ramthun, Steve Jones and Ryan Husted have spent a combined five decades in the wheel industry, and are former employees of BMF Wheels. Ramthun was a founding partner of BMF Wheels, and Jones and Husted were in upper management positions. The three decided to breakaway to partner up on their venture to launch DDC Wheels in 2019.
DDC Wheels is a brand of truck wheels that allows for an 8-lug direct bolt-on with 10-lug styling on the front of dually wheels. Every package comes with 6-matching wheels that are TPMS compatible, hub-centric, and manufactured with premium materials (no plastic) in the manufacturing process. The company plans to release 10-lug direct bolt-on F-450 & 4500 wheel packages and super single style front wheels offerings in 2020.
All DDC Wheels products will be distributed exclusively by Meyer Distributing.