News
Dayco Unveils Redesigned Web Catalog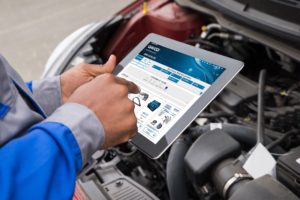 Dayco, an engine products and drive systems supplier for the automotive, industrial and aftermarket industries, has redesigned and integrated Dayco's web catalog solution on its global aftermarket website, the company announced.
Historically, users have accessed market-specific catalogs each having a slightly different style and layout depending on the user's location, whereas with the new catalog, once the region has been selected, the look, format and functionality is uniform and available in 14 individual languages, the company said.
"As product information is such an important function within the scope of a contemporary website, the ability to access it from any area of the site, was a key priority in the development project," said Enzo Rabante, senior IT manager – Global Digital Solutions, for Dayco. "For this reason, we have included a widget at the bottom right-hand corner of every page, that allows users to navigate to, or return to, the catalog section from any part of the site, in a single click."
"We have also improved the user experience by increasing the number of search methods and broadening the number of product groups that the catalog contains, which reflects the ongoing growth of the Dayco aftermarket program. Images are also presented in a clear and consistent manner using high-quality graphics and the intuitive nature of the design means that it can perform with equal clarity and effectiveness, whether viewed via a desktop browser, tablet or smartphone.
"These innovations make the catalog more user-friendly and with added functionality, such as previous search history and the option of being able to leave the catalog and visit other areas of the site, but resume the search instantly, at the same point it was left, makes it even more versatile and easy to use."
"Dayco is a global company with consistent standards and methodology throughout all the areas of its operation, which is why it is so important for us to ensure that these key attributes are reflected through the company's aftermarket website and particularly in the form and function of the catalog, as this is one of the principal assets of the site."