News
Dana Wins PACE Award for Electrified Propulsion System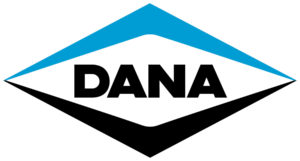 Dana Incorporated has earned a 2022 Automotive News PACE Award for its for Spicer Electrified Complete Battery Electric e-Propulsion and e-Power System, the company announced.
Now in its 28th year, the PACE Awards program recognizes suppliers for innovative technologies, and  Dana earned the award following an extensive review by an independent panel of judges, including a comprehensive written application and an in-depth virtual site visit, the company said.
"We are honored to once again be recognized by the Automotive News PACE judges for our commitment to delivering innovation that has a direct and substantial impact for our customers as they deliver the next generation of electric vehicles," said Christophe Dominiak, senior vice president and chief technology officer for Dana.  "Dana's ability to integrate and upfit our complete package of e-Propulsion and e-Power systems enables our customers to meet the rapidly approaching regulatory requirements and respond to the increase in demand for sustainable clean-energy solutions."
Dana's complete e-Propulsion and e-Power systems provide customers with a turnkey solution for the design, development, integration and upfitting of electrified technologies to the vehicle chassis, the company said.
The e-Propulsion system delivers the motion for the vehicle with high-voltage motors and inverters, driveline technologies, and thermal management, while the e-Power system is responsible for generating, storing and managing the energy for the vehicle to support the vehicle's electrified auxiliary systems, including the onboard charger, charge controller, junction box, and high-and low-voltage electrical accessories. The entire vehicle platform is supported by Dana's system-and vehicle-level software and controls and embedded control platform.
This is the third innovation award for this system, Dana representatives said, having been recognized last year with the New Power Technology Award and the Achievement of the Year Award at the 2021 Diesel Progress Summit and Awards.