News
Dana Aftermarket's Victor Reinz Partners with 'Horsepower Wars'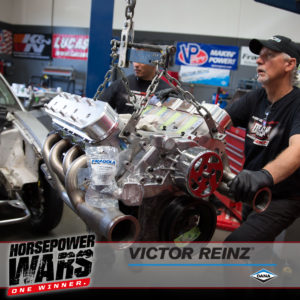 Power Automedia's "Horsepower Wars" show has announced a partnership with Dana Aftermarket's Victor Reinz Sealing Products for its second season.
"Victor Reinz is excited to serve as a premier sponsor of this year's edition of "Horsepower Wars," especially as we enter the 110th anniversary of Victor Reinz this season" says Beth Mooney, senior marketing manager at Dana Aftermarket. "Our top-quality performance gaskets are a perfect solution for the demands that the competitors will place on these vehicles."
Building a competition vehicle – especially under pressure – requires precision and reliable gaskets and sealants, and Victor Reinz's products offer a history of outstanding performance. A number of "Horsepower Wars'" teams used Victor Reinz's products in their builds.
To watch "Horsepower Wars" Season 2, visit HorsepowerWars.com. For more information on the full line of products offered by Victor Reinz, please visit VictorReinz.us.