News
Dan Qualls Rejoins King Engine Bearings as National Sales Manager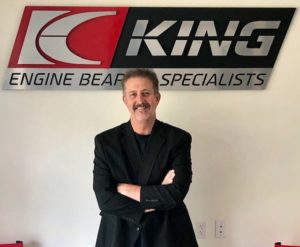 King Engine Bearings has announced the appointment of Dan Qualls as national sales manager.
Dan served from 2013-2015 as King's national sales manager and played a significant role in expanding King's distribution network in North America. Dan's proactive approach and close relations with key companies in the automotive aftermarket contributed to King's deeper market penetration and greater sales growth.
Dan brings 25 years of experience in the automotive industry, most recently as vice president of business development at Hastings Manufacturing. He has held key positions in sales management at Total Seal Piston Ring Co. and Silvolite/United Engine Piston Co.
"We are glad to have Dan back at King," said Limor Karpatkin, King vice president of sales and marketing. "We are about to launch a wide range of new products, and Dan is the right person to exploit our sales potential and drive significant growth in the years to come," added Limor.
In his role with King, Dan will provide full sales management of King's aftermarket and racing products for the US and Canadian markets.