News
The D Lot Continues with Online Auction Benefiting Make-A-Wish Michigan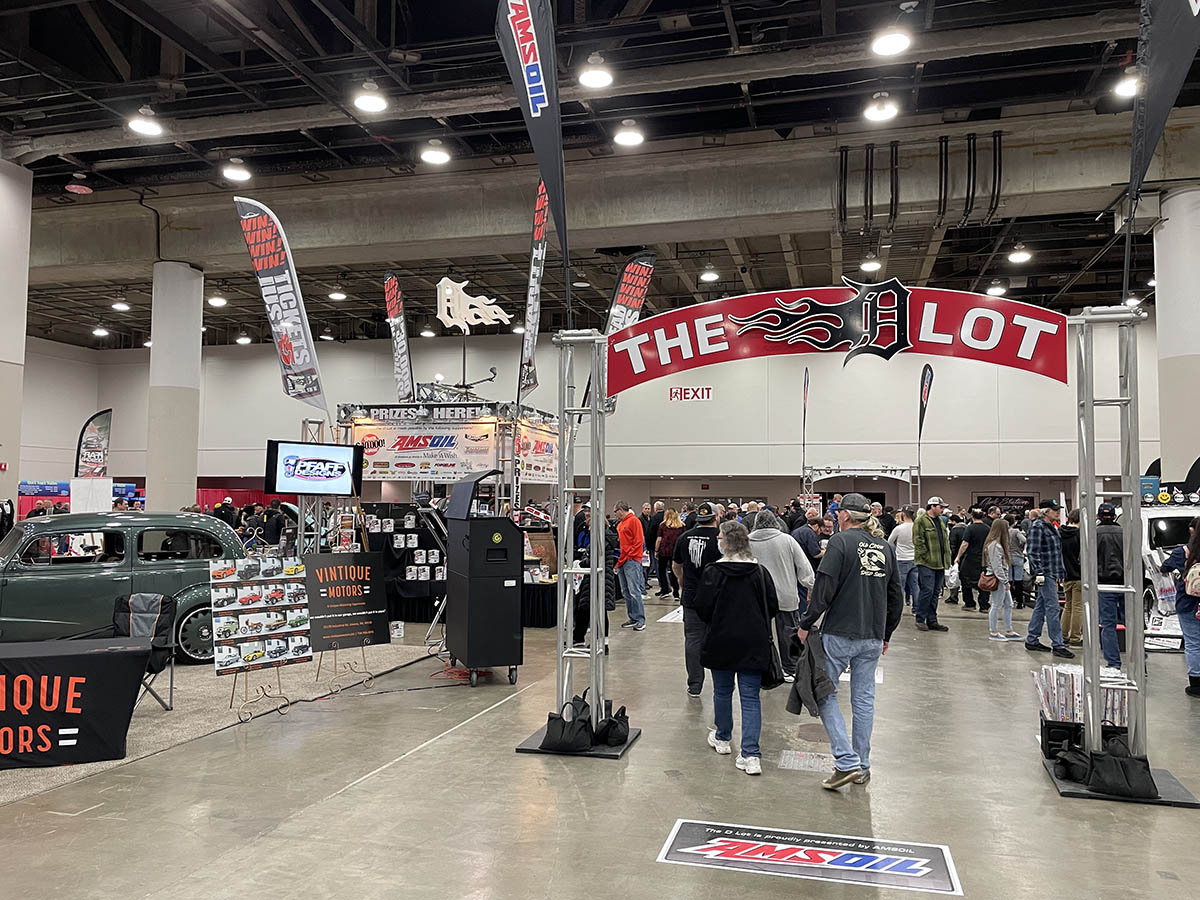 The D Lot at the Detroit Autorama is continuing its fundraiser for Make-A-Wish Michigan following the conclusion of the show, organizers announced.
The online silent auction will continue until March 20 and offers over $40,000 in prizes. Prizes include car parts and accessories, exclusive tours of the GM Heritage and ROUSH collections and more. All proceeds from the auction will benefit Make-A-Wish Michigan.
During the Detroit Autorama, several prizes were also given out at The D Lot presented by AMSOIL. The Pick-A-Prize Raffle gave away 10 items including an electric bike donated by Henry Electric Bikes, a custom painted "Marilyn" hood by MotorCity Solutions, a 52-inch Tool Box from Gearhead Homes, a 65-inch smart TV from Szott Auto and more.  Over $9,600 was collected by Make-A-Wish over the weekend, organizers said.
The D Lot also featured several Pfaff Designs vehicles. Tom Szott's Dodge Magnum, Dave Gutman's '32 Ford Roadster and Vintique Motors '38 Chevy, plus their '69 Honda Mini-Trail were on display, in addition to Black Lake Research's Silverado Luxury Pre-Runner, Joe Parks' '65 Ford F-100 and Murray Pfaff's Urban Decay Tahoe, plus '71 Honda Mini-Trail.
Click here for more information on the online auction.