News
CYC Engineering Acquires Magnum Jeep Bumper and RT Step Brands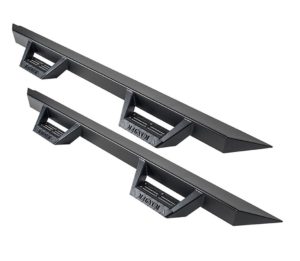 CYC Engineering, Inc. (CYC) has announced the acquisition of the Magnum RT Step and Jeep Bumper brands from Innovative Creations, Inc (ICI), a United States manufacturer of automotive aftermarket products including step products, bumpers, rocker panels and fender trim. ICI's family of brands includes Magnum RT Steps, Magnum Bumpers, ICI Oval Tubes, ICI Rocker Panels and ICI Fender Trim and Accessories. The transaction terms were not disclosed.
"We are excited to add the Magnum RT Step and Jeep Bumper brands to the CYC family." said Eric Chi, President and CEO of CYC Engineering. "This transaction will add complementary brands to the growing number of Raptor Series branded product lines. Magnum RT Steps and Jeep Bumpers have an excellent reputation for quality and have a strong following by truck, SUV and Jeep owners.  We look forward to further building the brand by introducing new products within our growing sales channels."
Founded in 2002, CYC Engineering designs and manufactures the brand Raptor Series. Raptor Series has a variety of step products for truck, SUV and Jeep enthusiasts such as nerf bars, oval step tubes, running boards, drop steps and OEM steps. Recently, CYC has expanded into products such as suspension kits, winches, roof top tents, camping chairs and coolers to offer more products in the growing Overland market. CYC's family of brands includes Raptor Series, Raptor Series Suspension Systems and OFFGRID Outdoor Gear.
From Peoria, AZ, ICI began with First to Market products such as stainless steel rocker panels, form fit bed caps, car and truck fender trim, the first stainless steel high polished nerf bar, 4-inch TIG welded stainless end caps for oval step bars which includes form fit step pads on all of our step bar lines. ICI is now producing new product lines in the form of our Magnum Bumpers with Magnum RT Side Steps.