News
Custom Bronco Runs with Mustangs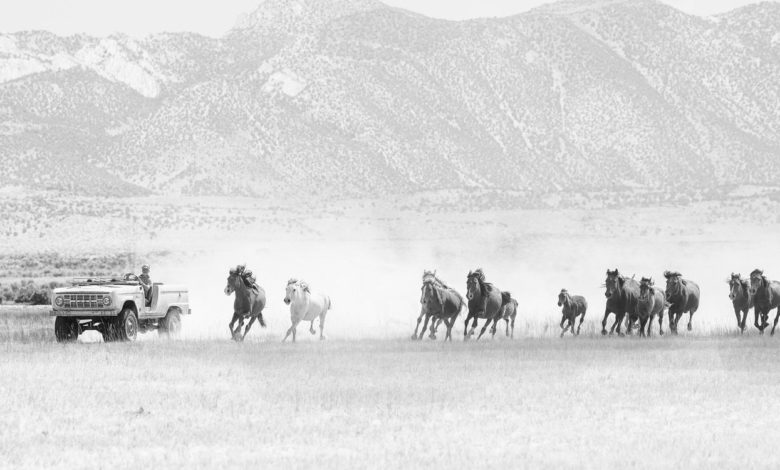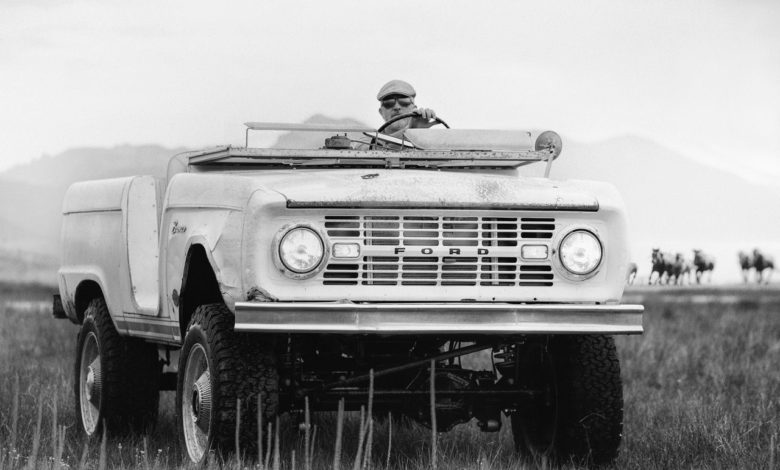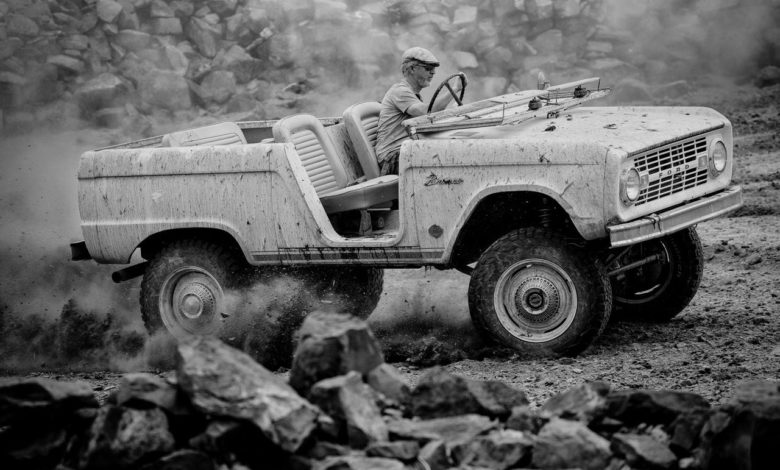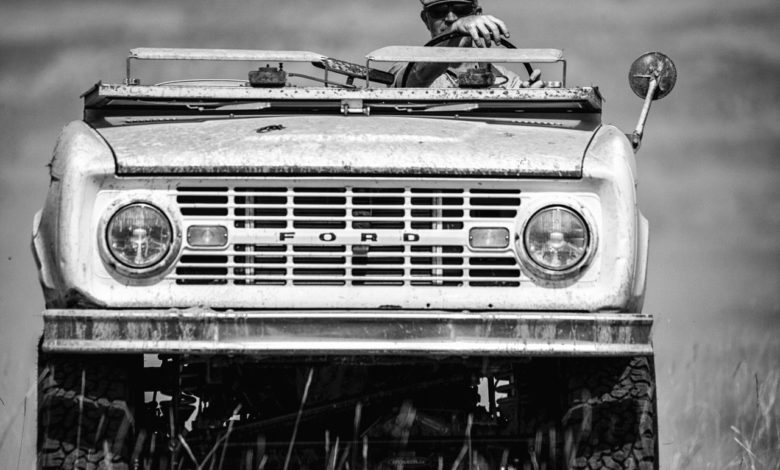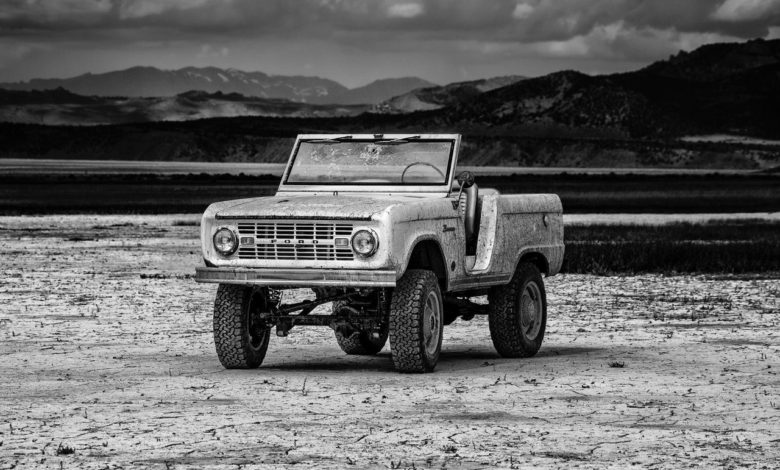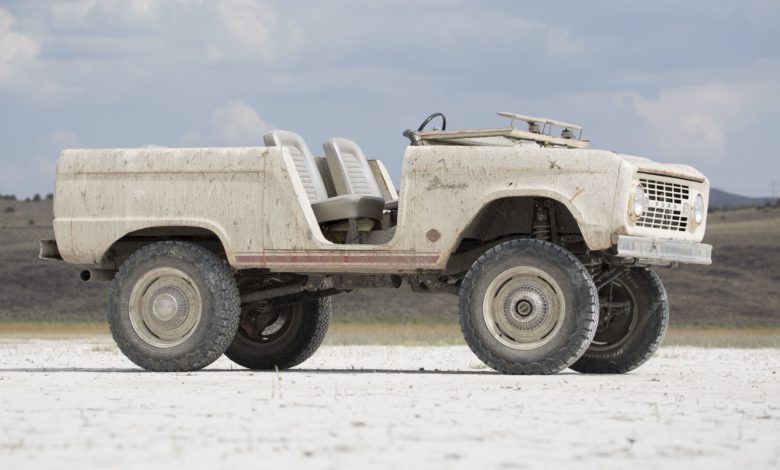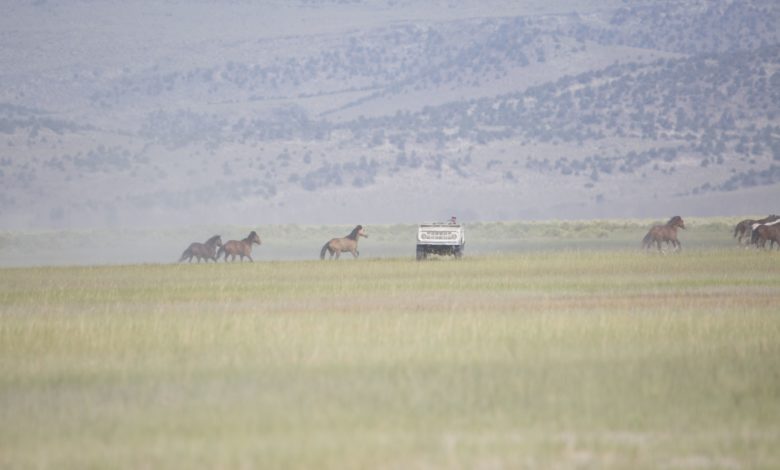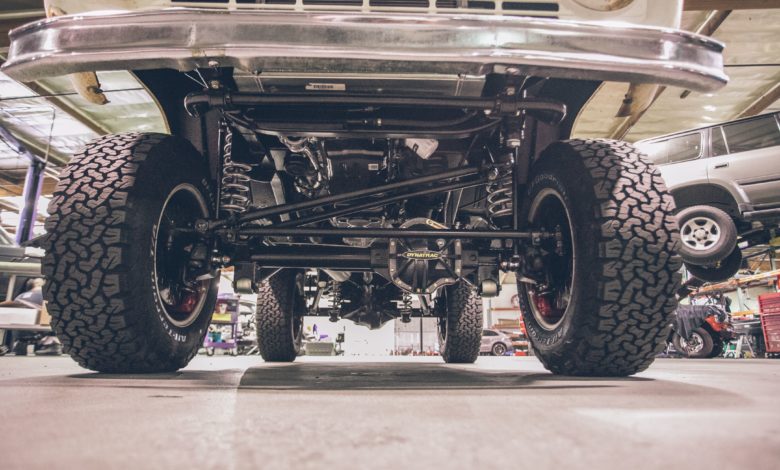 ICON 4×4's Bronco BR Derelict is the company's latest terrain-chewing creation and the subject of a photoshoot benefiting charity.
"We bought the truck from its original owner. It was way too cool for our normal process and had to be a Derelict," said Jonathan Ward, ICON 4×4 founder and lead designer. "Twenty minutes after posting a photo of it on Instagram, a guy reached out and said, 'I get it, I want it.' We found the right client for this project."
Prior to the custom Derelict's delivery to its new owner, Ward collaborated with famed nature photographer Shane Russeck to create a limited-edition photo to raise money for the American Wild Horse Campaign. In a project loosely inspired by Ford's 1966 ad campaign for the Bronco, Ward and Russeck set out to photograph the ICON Derelict with a herd of wild mustangs in Central California.
"The shot we wanted to get was one-in-a-million, but we were up for the challenge," Ward said. "We hit the jackpot! The mustangs' majesty in the wild was an amazing experience. They face so many challenges in the modern world."
The resulting print is called American Horse Power. Only 150 of the 24×36 prints will be made, each signed and numbered by Russeck. Each print sale will contribute $100 to the American Wild Horse Campaign for protecting America's wild mustangs on our public land.
The Ride
The ICON BR Derelict used for the project is a rare 1966 Roadster model. Only offered that year, this model lacked a heater, radio, doors, top, and fiberglass door inserts. ICON retained the existing body and all of the related factory features. The company also added a factory knob to provide Bluetooth sound through Focal speakers hidden under the dash.
"It's made to look like we did absolutely nothing from the exterior," Ward said. "That sounds easy, but it's actually harder than our normal process. We had to be very forensic. We also faux patina-painted some of the new components, like the modified Tuffy center console and adjustable ididit steering column. That 'faux' concept hurts my brain, but it actually works when done right."
To prevent further patina degradation, the Derelict BR was sealed with a ceramic coating by Ceramic Pro upon completion.
Under the old skin, the Derelict BR features modern engineering. The rigid frame ICON co-engineered with Art Morrison Enterprises accommodates a modern suspension. The rear is a four-link system, while the front uses radius arms. Eibach coil springs over Fox shocks control the ride.
ICON also used Dynatrac ProRock axles. The front is a fortified Dana 44 with hardened shafts and other upgrades, and rear is an even beefier Dana 60 design; both have selectable ARB Air Lockers for on-road cornering and off-road traction. A Sport Brake system ICON engineered with Brembo includes large rotors and calipers, plus hydroboost to quickly stop the 33-inch BFGoodrich all-terrain tires. To fit the big brakes, ICON designed custom 18-inch alloy wheels inspired by the factory steel rims-complete with period-looking hubcaps. Circle Racing manufactured the wheels from ICON's CAD files.
Power comes from a 426-horsepower Mustang GT 5.0L Coyote crate engine mated to an Aisin AX15 5-speed manual transmission. A twin-stick Advance Adapters Atlas II transfer case sends power to the axles.
To further protect the body tub, ICON coated the floorboard on both sides with heat-treated polyuria material. The top side was colored white to retain a factory look. Similarly, the seats were re-upholstered in period-correct silver vinyl.  ICON also sourced a factory rear seat.
"This is the first of what we hope will be many Derelict BRs," Ward said. "They're entirely too much fun."
For more information, please visit www.icon4x4.com or call (818) 280-3333.