News
CURT Sets Out to Prove its Commitment to Testing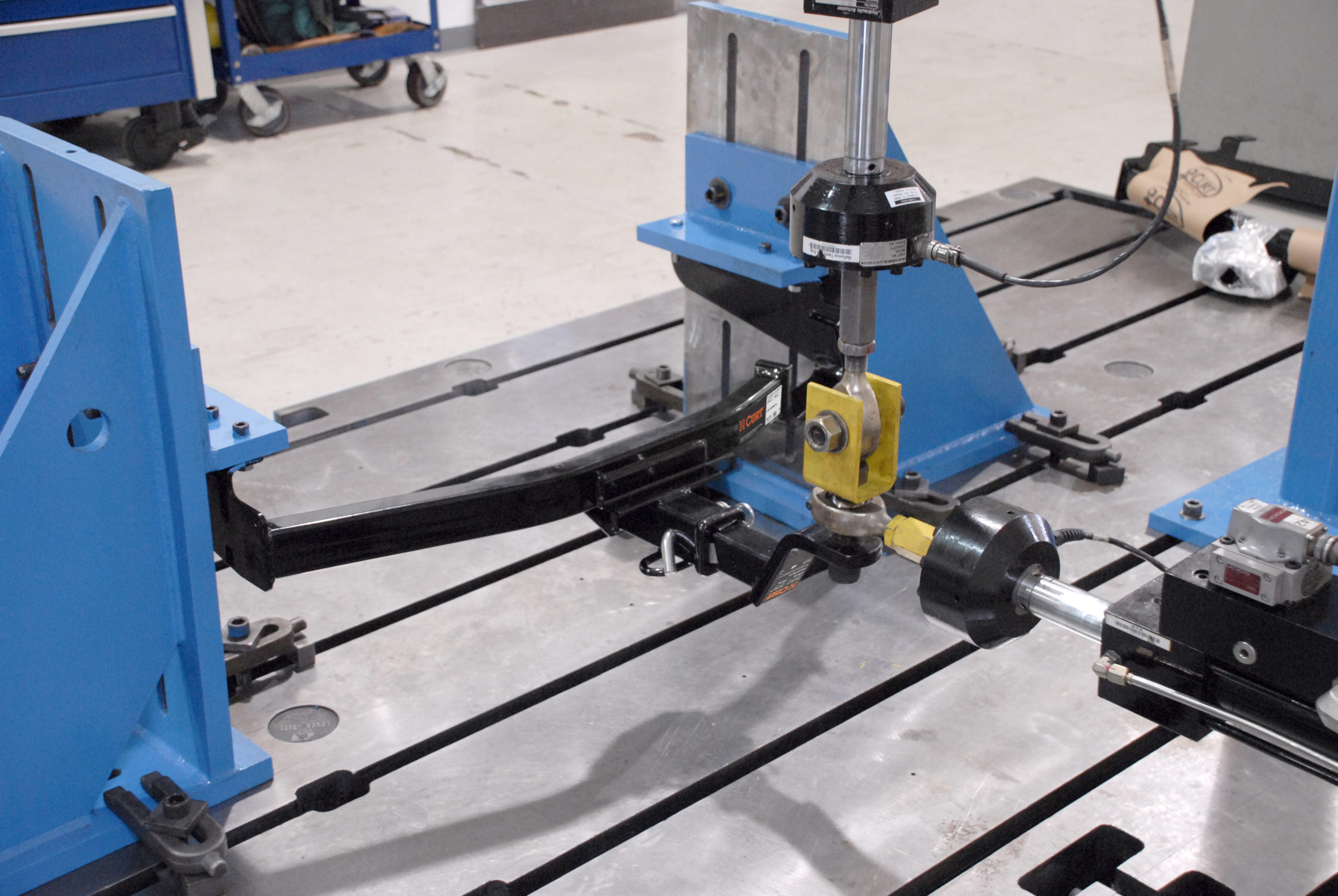 Eau Claire, Wisconsin hitch maker CURT is launching a campaign to highlight its American manufacturing tradition. The company has been making products in the U.S. since 1993.
For 25 years, we have been committed to quality and safety, and today we are renewing that commitment through industry-leading manufacturing and testing capabilities through our Tested. Proven. Safe. campaign," the company stated in a news release.
Pursuing its mission to provide customers with safe, reliable products that empower them to enjoy more of what they love, the company stated that the Tested. Proven. Safe. campaign highlights advancements in its testing technologies, product innovation and value.
CURT has earned the ISO/TS 16949 certification for quality manufacturing.
"We continue to set the pace for testing and safety in the industry, and plan to take it to the next level," said CURT Director of Engineering, Robert Krouse. "Our Wixom (Michigan) testing facility gives us the opportunity to test each and every product to the most stringent standards. CURT performs a variety of tests, including fatigue and static strength for weight-carrying and weight-distributing hitches. We also have capabilities to do real-time, on-vehicle, three-axis testing, similar to the European CARLOS.TC test, so that every hitch passes SAE J684 or J2638 proposed protocols."
Another area of focus is rust protection, he added, with the company's co-cured finishing process. Each hitch is covered inside and out with a rust-resistant liquid Bonderite coating and is then shielded with a highly durable powder-coat.
"For electrical, we have developed a new line of potted enclosures for converters and T-connectors, sealing them with an epoxy resin that protects the internal circuits from the elements," Krouse added. "Each new design goes through an extensive salt-spray test and environmental test to ensure long-lasting dependability."
Finally, CURT wants to help tell the stories of consumers positively impacted by its products.
"It's one thing to say we test, but we want to share what's really happening out in the field," said Travis Machler, director of marketing. "The best way to do this is through our customers' own experiences."
Such stories will be highlighted in marketing collateral, advertisements and user testimonial videos, he noted.
"Whether they're hauling equipment to the jobsite or taking the family up to the campground, CURT's mission is to give them the confidence to enjoy every mile of the journey," said Machler. "We're not just making towing products. We're helping our customers make memories that will last a lifetime."
Click for more information on the CURT campaign.