News
CURT Group Owner Acquires Ranch Hand
Lippert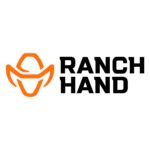 , parent company of the CURT Group and supplier for original equipment manufacturers in the recreation and transportation product markets, has acquired Ranch Hand, the company announced.
Founded in 1986, Ranch Hand offers a full line of custom-fit bumpers and accessories that accommodate OEM sensors.
Prior to the sale, Ranch Hand, a South Texas-based manufacturer of custom bumpers, grill guards and steps, was a subsidiary of the Kaspar Companies, a fifth-generation family-owned company headquartered in Shiner, Texas since 1898, Lippert said.
"The CURT Group acquisition in 2019 began our official entry into the automotive accessory aftermarket, and with the Ranch Hand acquisition, we are further supporting our dedication to becoming a large player in this space," said Jamie Schnur, group president of Lippert's Aftermarket business. "Ranch Hand's brand presence in the space is well-respected. Its front bumpers are viewed by consumers as a premium accessory, in large part due to the added level of safety for the truck owner."
"We are extremely pleased to add Ranch Hand to our portfolio of premium brands. Ranch Hand is synonymous with front-end protection and has enjoyed a leadership position in the automotive accessory aftermarket industry for years," said Rock Lambert, president of CURT. "We believe that our design, manufacturing and distribution expertise will help the brand to continue to expand its reach and pursue long-term success. We are very excited to add the Ranch Hand team to our existing group of outstanding team members."
"We have worked hard to grow the Ranch Hand brand over the last 20 years and are glad that it is in the hands of a company with the success record of Lippert," said Jason Kaspar, chief executive officer of the Kaspar Companies. "Ranch Hand products, as well as its culture, fits very nicely into Lippert's portfolio of automotive products. The two company's core values are very much in sync, where everyone feels supported and are treated like family. In the end this was very important to us as we made this decision. We thank all the Ranch Hand team members for their hard work and dedication and rest assured they are in good hands with the family at Lippert."