News
CURT Celebrating 25 Years of American Manufacturing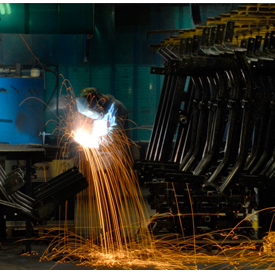 CURT is celebrating a significant Fourth of July this year as it marks 25 years of business.
CURT was founded in 1993 by Curt Tambornino, offering trailer balls and ball mounts. CURT quickly expanded its offering to become a leading manufacturer of made-in-USA trailer hitches.
CURT today manufactures more than 1,000 different custom-fit hitch models, offering a vehicle-specific fit for nearly every make and model on the road. Each hitch is made at CURT's headquarters in Eau Claire, Wisconsin. Each model is also tested at the company's research and development facility in Wixom, Michigan. CURT also makes a majority of its custom wiring in Eau Claire.
"After 25 years of challenges and success, we are excited for what the future holds. We anticipate continued success not only for CURT as a company but also for our customers and individual associates," the company stated in a news release. "Our commitment is to pursue innovation, industry-leading safety and opportunities for American manufacturing for both CURT and our sister brands within the CURT Group family. As always, our guiding principle remains: We aspire to be the industry LEADER by recognizing that the customer is KING and our associates are our greatest ASSET."