News
Cunningham Runs Forgeline Wheels at Pikes Peak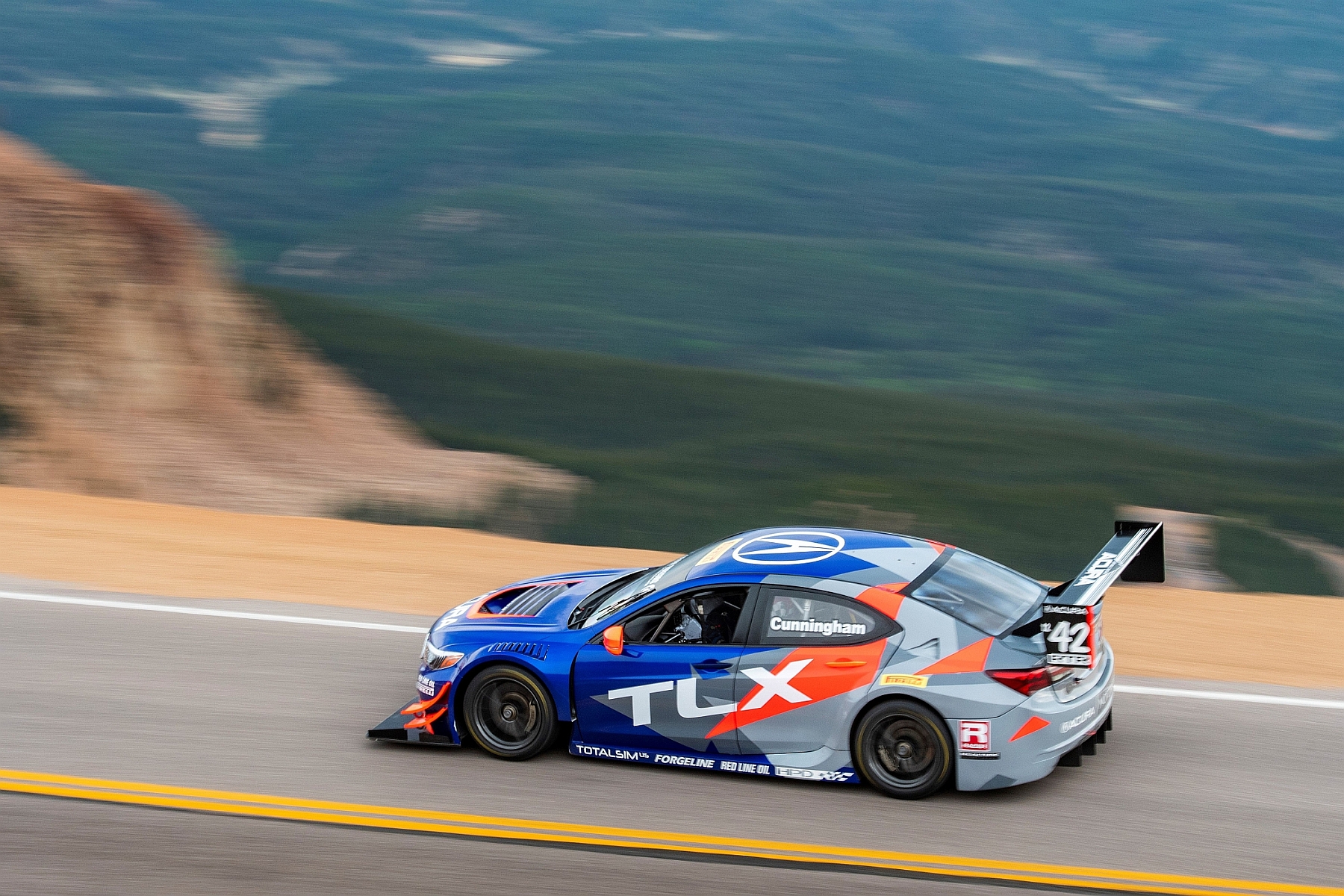 RealTime Racing's (RTR) Peter Cunningham on June 24 will make the climb up Pikes Peak for the Broadmoor Pikes Peak International Hill Climb in an Acura TLX GT running on Forgeline Motorsports wheels. Cunningham has used Forgeline wheels for a number of years.
The trail at Pikes Peak climbs from 9,320 feet to 14,115 feet, covering 156 corners during the 12.42-mile race. As drivers move toward the summit of Pikes Peak, the thinning air robs the internal combustion engines of up to 30 percent of their performance. Both drivers and their vehicles must be in prime condition to finish the race, let alone win.
"I've had a long relationship with the team at Forgeline Motorsports, so I am confident their wheels will get me to the summit," Cunningham said. "The fit and finish are phenomenal, but it's the strength and light weight of the wheels that makes Forgeline my brand of choice for the Pikes Peak Hill Climb."
Cunningham will be using the GTD Competition Series wheel from Forgeline Motorsports.
"We've known Peter for more than 20 years and are always pleased to work with him," said Dave Schardt, president of Forgeline Motorsports. "Peter is an exceptional racer with an amazing track record, so we're very pleased he's once again selected Forgeline for his Acura, especially on a course as rigorous as Pikes Peak."
The American-made wheels are designed and forged at the company's Dayton, Ohio facility.