News
Cummins Appoints New CEO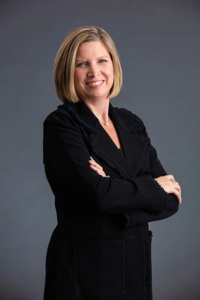 Cummins recently announced that, effective Aug. 1, Tom Linebarger will end his term as chief executive officer and Jennifer Rumsey, president and chief operating officer, will assume the role of president and CEO.
Rumsey will be the seventh CEO and first woman to lead the company since it was founded in 1919. Linebarger will continue to serve as chairman of the Board of Directors and in an executive chairman role, working directly with Rumsey on specific initiatives that position the company for continued success, including completing the pending acquisition of Meritor, the company said.
"Jen is a once in a generation talent and the right leader for Cummins at this important time in our history," said Linebarger. "She led our global operations as COO during one of the most challenging periods in our history, delivering record revenues and dramatically improving product quality and our market position while addressing unprecedented supply chain constraints. Most importantly, Jen is a principled leader who cares deeply about our stakeholders. We share a common vision for Cummins, and I am confident that Jen will lead Cummins into an even more prosperous future."
Since taking on the role of COO in March 2021, Rumsey has overseen Cummins' global operations. In February 2022, she was elected to the Cummins Board of Directors, and she will maintain her seat on the board.
"I am honored and proud to be appointed the next CEO of Cummins and excited about what the future holds for the company," said Rumsey. "Growing up in Columbus, Indiana, where Cummins was founded, and spending most of my career here makes this announcement incredibly meaningful. I am grateful to Tom for his support and mentorship over the years and to the Board for their confidence in my leadership. My technical background, business experience and focus on people, purpose, and impact have prepared me for this moment. At Cummins, we build solutions that serve our customers' needs and better our planet both now and in the future. At a time when technology is evolving more rapidly than at any point in our history, we must emphasize the critical role people play in our collective success. By putting people at the center of everything we do, we will power the path to decarbonization and advance our mission of powering a more prosperous world."