News
Cummins Acquires Electric Powertrain Supplier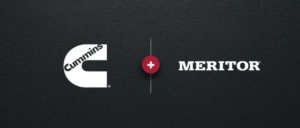 Cummins has acquired Meritor, Inc., a supplier of drivetrain, mobility, braking, aftermarket and electric powertrain solutions, the company announced.
With the acquisition, Cummins intends to increase Meritor's investment in electrification, the company said, and also add products to Cummins' components business. Cummins expects to utilize its global footprint to accelerate the growth of these core axle and brake businesses by serving commercial truck, trailer, off-highway, defense, specialty and aftermarket customers around the world.
"We are excited to welcome Meritor's employees into Cummins," said Jennifer Rumsey, Cummins' president and chief executive officer. "Together, Cummins and Meritor will move further and faster in developing economically viable decarbonized powertrain solutions that are better for people and our planet."
Cummins financed the acquisition, which had a total transaction value of approximately $3.7 billion, the company said.