News
CTEK Continues Formula Drift Sponsorship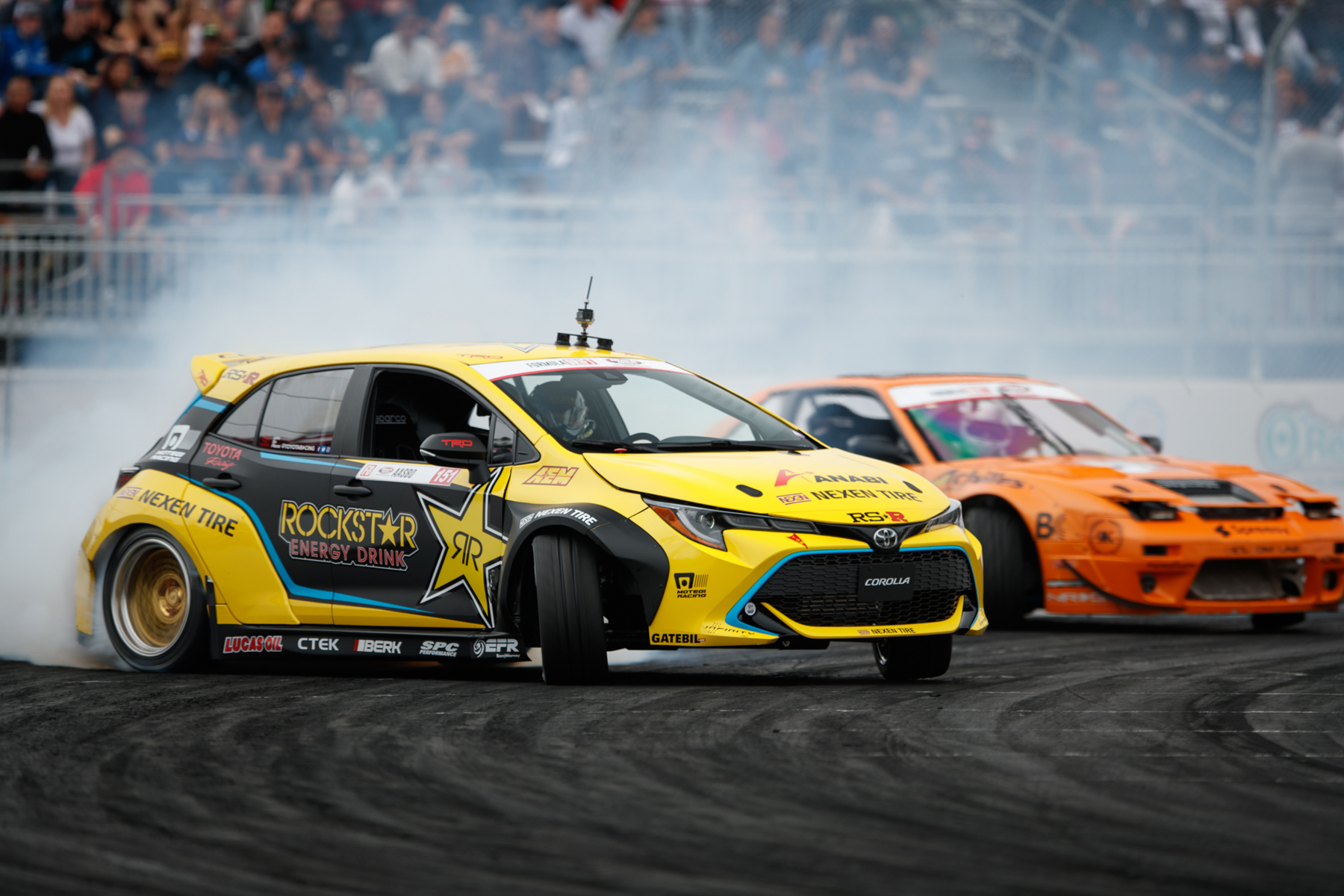 CTEK Inc. will again sponsor Fredric Aasbo in this year's Formula Drift Series. The Norwegian driver has the most wins of any driver in the series to date with 11 event wins. Aasbo was the 2015 Formula Drift World Champion and finished last year's season second in points.
Aasbo started off this season with a victory driving his Papadakis Racing Rockstar Energy Drink / Nexen Tire Toyota Corolla Hatchback in the season opener in Long Beach, one of the most challenging stops on the Formula Drift schedule.
"We are excited to renew our commitment to Fredric Aasbo in the Formula Drift series," said Bobbie DuMelle, executive vice president of CTEK. "Besides being a fellow Scandinavian, Fredric shares our core values of commitment, quality and a determination to win!"
"I'm thrilled to have CTEK back on board this season," Aasbo said. "I've come to rely on CTEK chargers as I travel from race to race-both on and off track. In addition to competing at events across the world, I practice in a lot of different vehicles in the offseason and I often find myself in need of charging batteries. With CTEK it truly is a case of 'set it and forget it'-I just hook up the charger and know that the batteries will be taken care of in the best way possible."
Papadakis Racing first revealed Aasbo's all-new competition car as part of Toyota's new vehicle launch for the Corolla Hatchback at the New York International Auto Show. The rear-wheel drive converted Rockstar Energy Drink / Nexen Tire Toyota Corolla Hatchback produces 1,000 nitrous-boosted horsepower from its four-cylinder turbocharged Toyota 2AR engine.
The 2018 Formula Drift Pro events Aasbo will compete in include:
April 27-28 in Orlando, Florida
May 11-12 in Atlanta, Georgia
June 1-2 in Wall, New Jersey
July 20-21 in Monroe, Washington
Aug. 10-11 in St. Louis, Missouri
Sept. 14-15 in Dallas, Texas
Oct. 12-13 in Irwindale, California
Aasbo has achieved more than 100 wins and podium finishes on three continents over the past decade of competition. He is the defending Formula DRIFT World Champion and Formula DRIFT Pro Champion. A two-time Nordic Drifting champion (2007 and 2008), Aasbo made his North American debut at a global drifting invitational in 2008 and won the 2010 Formula DRIFT Rookie of the Year title. Coming originally from Ski in Norway, Aasbo now splits his time between Southern California and his native country.