News
CTech Develops 3D-Printed CO2 Car Student Challenge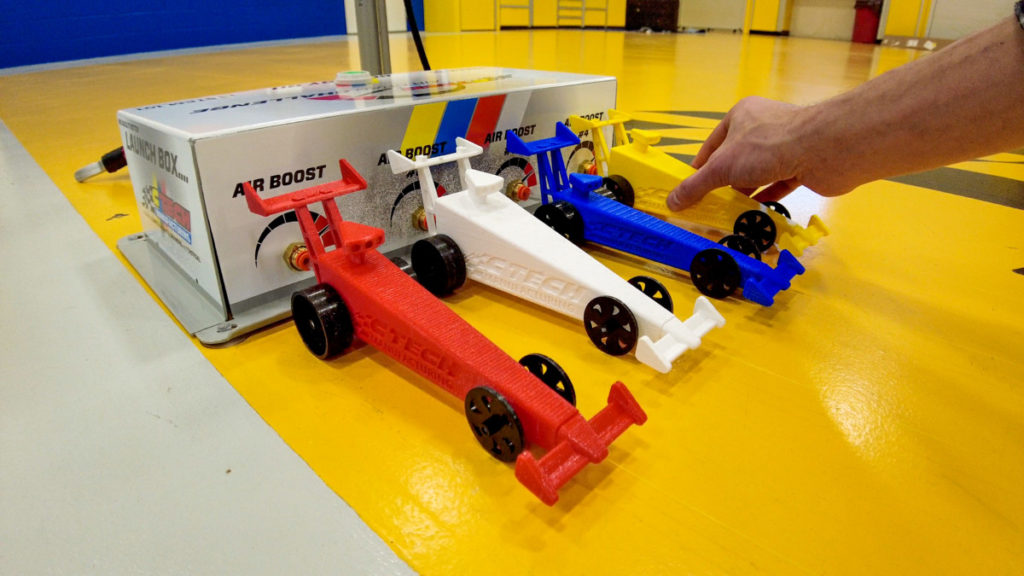 CTech Manufacturing and STEM curriculum provider STEM101 have teamed up to develop a new CO2 Car Challenge using small 3D printed racecars propelled via basic compressed air, the companies announced.
Called the Air Drag Challenge, this new middle/high school project challenges students to design, 3D print and assemble their own small racecars. Students then line up their creations on a string-guided raceway and are launched down the track via a special compressed air-powered "Launch Box."
The Launch Box is manufactured by CTech using the same processes and materials used on its storage solutions. Everything educators need to implement this project from hardware, to curriculum and support, is distributed conveniently by STEM101.
Some may remember carving their own CO2-powered racecars out of balsa wood in middle or high school shop class. Then, after a coat of paint, CO2 cartridges were inserted into the back, and cars were raced down the hallway. Air Drag Challenge takes all of the excitement from older CO2 vehicle challenges and injects modern manufacturing elements as well as STEM-oriented skills. This makes the Air Drag Challenge more relevant in today's manufacturing climate and better prepares students for the pursuit of STEM-related fields, the company said.
For the Air Drag Challenge, students carry out their vehicle design work on the computer using optional templates provided by STEM101. Varying levels of complexity and independence make designing and printing the vehicles highly adaptable to various skill levels and situations, the company said.
Educators interested in the project should contact STEM101 or CTech Manufacturing to gain access to the project's online portal, where you can:
Gain a behind-the-scenes look at CTech Manufacturing.
Virtually meet CTech employees and hear their stories.
View free introductory education materials.
View and order project packages for classroom use.
The Launch Box and all required materials will be delivered in a neatly organized storage bin, which also doubles as a finish line. Model templates and other digital materials are provided at no extra charge on STEM101's Air Drag Challenge portal.
Investment and/or access to a 3D printer can be difficult. However, CTech and STEM101 have compiled resources to help students and educators pursue the Air Drag Challenge in some form. Reach out to STEM101 for any questions or concerns regarding curriculum or project application.
Click here for more information.