News
CTA Creates Two New Leadership Positions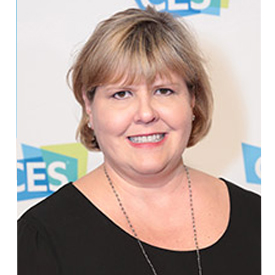 The Consumer Technology Association (CTA) has made two executive promotions involving newly-created positions. Karen Chupka, a nearly 30-year employee of CTA, is now executive vice president of CES; and Tiffany Moore, who joined CTA in 2015, is now senior vice president of political and industry affairs.
"We are thrilled to recognize and reward the significant successes and outstanding contributions of Karen and Tiffany," said Gary Shapiro, president & CEO of CTA. "They are outstanding examples of professional excellence, strong leadership and executive innovation at work. They represent the best of the consumer technology industry."
Chupka now oversees the sales, marketing, conferences, operations and management of CTA's events including its annual tradeshows, CES in Las Vegas (commonly known as the Consumer Electronics Show) and CES Asia.
"Karen has been invaluable in the remarkable evolution, growth and influence of CES," Shapiro said. "Our exhibiting companies know and trust her vision for the show and understanding of the tech trends that will drive our entire industry. Karen has helped enable CES to become the largest and most influential global technology event in the world."
Chupka first joined CTA in 1989, and has held numerous roles within the organization, including vice president of business development, director of industry relations and education, and director of marketing for CES. She also has served as director of business development with Gartner and worked for the National Association of Manufacturers.
Moore joined CTA as vice president of government and political affairs, leading the association's advocacy efforts in Washington, D.C., on issues including communications and technology policy, patent litigation reform, strategic immigration reform and international trade, and overseeing CTA's political action committee CTAPAC. In addition to these responsibilities, her new role will include overseeing CTA's U.S. jobs, diversity and inclusion initiatives.
"As an integral leader of our government affairs team, Tiffany has found common ground for Republicans and Democrats to work together and helped shape policies that allow U.S. innovation to flourish," Shapiro said. "Given her deep policy understanding and strategic vision, I know she'll thrive leading our efforts on diversity and inclusion, and the American workforce – key issues for CTA and the entire tech industry."
CTA is the trade association representing the $351 billion U.S. consumer technology industry.