News
CT Performance Opens New Facility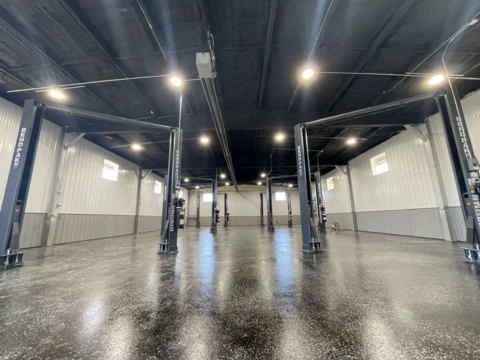 CT Performance has moved its operations to a new, larger facility in Stockbridge, Michigan, the company announced.
CT Performance specializes in after-market upgrades for General Motors vehicles. With this new facility, the company aims to provide upgraded lines of services to their clients and reduce build wait times, the company said.
"We are very excited about what this new facility will help us to achieve," said Chris Wells, CT Performance CEO. "Our new location is seven times larger than our previous location, and it will not only expedite our services, but it will allow us to provide a broader range of services as well."
The new home of CT Performance is a freshly rebuilt 12,500 square-foot building located on M-52 in Stockbridge. The larger building gives the performance team the space they need to facilitate multiple projects, which will ultimately reduce wait times for clients, the company said.
In addition to faster turnaround for repairs and upgrades, CT Performance will provide its clients with brand new services. "We're adding a litany of new services for our customers, including tire mounting, balancing and alignment. We are also going to be able to perform in-house machining and parts manufacturing, which will cut down on wait times for a lot of our projects."
"In our new facility, we're going to be able to install our Dynojet Dynamometer at grade level, which will help us run more efficient diagnostics," said Wells. "At the end of the day, our new location enables us to offer a more robust service experience to our awesome customers."