News
CRP Automotive Refreshes the AAE Brand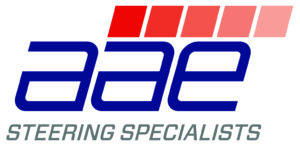 CRP Automotive, a leading source of OE-quality replacement and service parts, has developed and launched a new brand identity campaign, including an updated logo, for its AAE Steering System Components brand. The new logo is part of a complete branding update for AAE products to further associate the brand as a part of the CRP Automotive family.
The AAE logo redesign features the stylized, lowercase AAE acronym above the phrase Steering Specialists. The lowercase AAE is in line with the CRP Automotive brand, while the inclusion of Steering Specialists ensures customers clearly recognize the product group, according to the company.
The new identity campaign is reflective of the brand voice that captures the engineered in America, proven in America and remade in America messaging. Core to the theme is the commitment to the highest quality as part of the CRP Automotive family of brands. In addition to the redesigned logo, the new brand identity also includes a full marketing toolkit that includes a wide variety of MarCom elements.
"The redesign of the AAE identity was brought about to help further solidify the brand as a part of CRP Automotive," said Monika LaPrete, CRP Industries marketing communications director. "The decision to use the acronym AAE, as opposed to Atlantic Automotive Engineering, fits better with our corporate identity and showcases similar elements to the REIN brand, hence tying the brand to CRP Automotive and reinforcing its commitment to product development and innovation."