News
CRC Industries Extends NASCAR Truck Series Race Sponsorship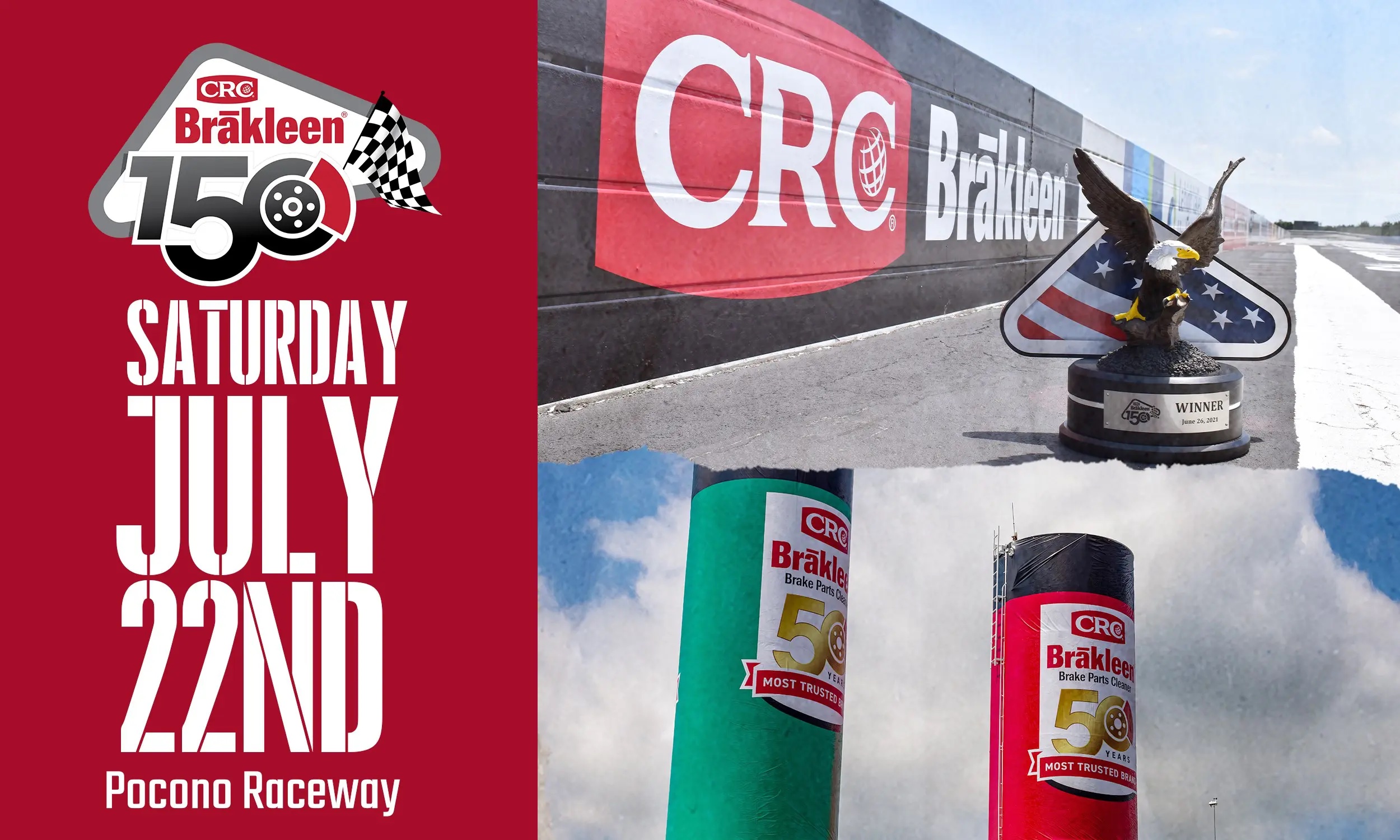 CRC Industries has extended its entitlement sponsorship of the Brakleen 150 NASCAR Craftsman Truck Series (NCTS) race at Pocono Raceway with a multi-year renewal, the company announced.
With headquarters in Horsham, Pennsylvania CRC Industries began its partnership with Pocono Raceway in 2021 as the NCTS race entitlement sponsor and titled the race after its Brakleen brand.
"We are excited to return to Pocono again to showcase our love and support for motorsports," said Len Mazzanti, CEO of CRC Industries. "Acceleration is everything on race day. But as the crew and driver will acknowledge, braking is just as important. Because clean, reliable brakes are essential to the safety of everyone, CRC developed Brakleen more than 50 years ago."
This season's edition of the 150-mile, 60-lap Brakleen 150 NASCAR CRAFTSMAN Truck Series race will be held July 22, the track said.
"Pocono Raceway is thrilled to extend this partnership with CRC Industries and further showcase the line of Brakleen products," Pocono Raceway President Ben May said. "We take pride in our Pennsylvania roots, and it is great to be able to showcase another iconic Pennsylvania company that has been doing it for over 50 years."