News
Corvettes for Chip Fundraiser Returning to Carlisle GM Nationals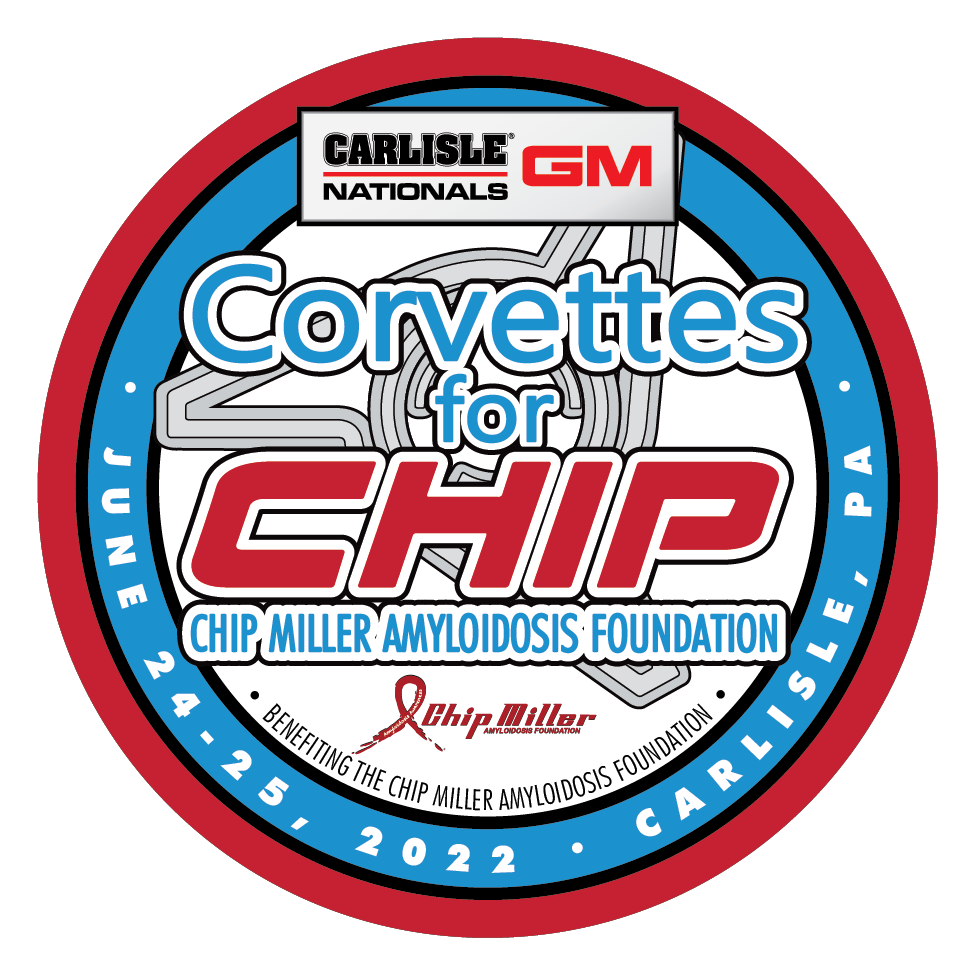 Corvettes for Chip will return as part of this year's Carlisle GM Nationals, June 24-25 at the Carlisle, Pennsylvania Fairgrounds, show organizers announced. The event welcomes more than 1,000 show cars and trucks to the National Parts Depot Showfield and also does its part to support the Chip Miller Amyloidosis Foundation (CMAF).
Corvettes for Chip is hosted by the CMAF in partnership with the York County Corvette Club and offers raffles, 50/50 drawings, baked goods for sale and a chance to see Corvettes from around the region. Fun Field registration also offers full access to the Carlisle GM Nationals for two (car owner and guest), an opportunity to be judged, a special CMAF pin and more. Also, everyone who registers for the Corvettes for Chip Fun Field will receive a free guided tour of the Miller Family Garage while at the event, organizers said. The garage contains classic, rare and unique rides.
Amyloidosis is a rare disease that develops when amyloid proteins deposit and accumulate in the body's organs and tissue. This accumulation may happen systemically (throughout the body) or locally (in one tissue). Annually, 3,000 cases are diagnosed, but the disease is still rare enough that usually by the time it's detected, it's too late. This was the case for Chip Miller and why the CMAF hosts events like Corvettes for Chip to not only raise money for those affected by the disease, but to raise awareness for the disease.