News
Cooper Claims Podium in Blackdog Speed Shop's Long Beach Return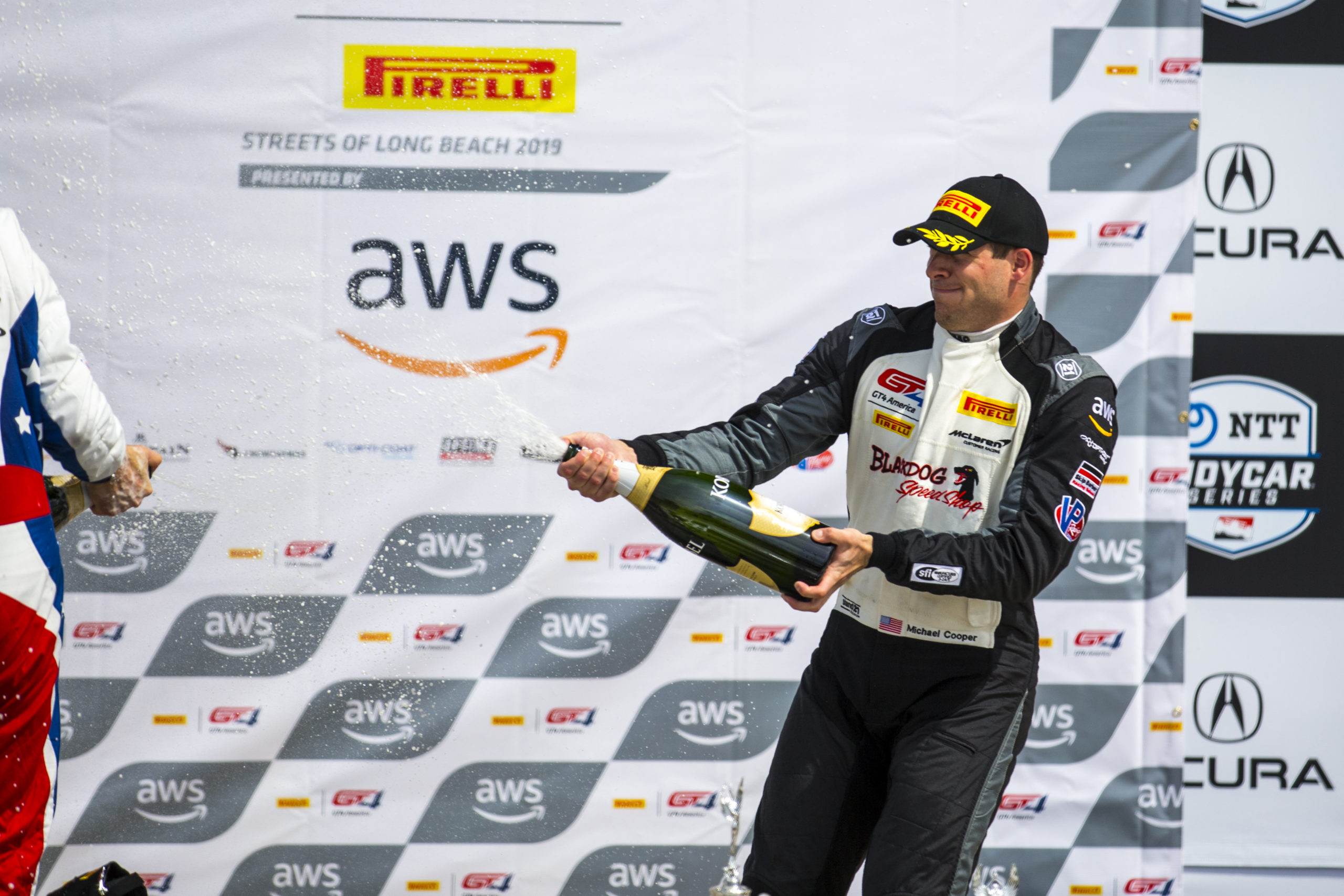 Blackdog Speed Shop made good on its return to racing at the Grand Prix of Long Beach, California, with a third-place finish for Michael Cooper in Sunday's Pirelli GT4 America Sprint championship. THE SHOP magazine featured Blackdog Speed Shop in the Monday edition of its eNewsletter.
Cooper, in the No. 10 Blackdog Speed Shop McLaren 570S GT4, raced his way to his first overall podium at Long Beach and first as a full-time driver for the team since 2015. This is his first full season back with Blackdog Speed Shop in its inaugural season with McLaren.
"I was able to make some moves on the opening lap to get up to third early, so it was a good start. But after that I couldn't run with the two leaders at all. I was pushing really hard to stick with them early on, which I was able to do," Cooper said. "After that second caution, I felt like I could run with them for a couple laps but got left in the dust. After that, I just ran my own race and checked my mirrors to make sure no one was coming. We can take some positives out of today with our Blackdog Speed Shop McLaren. It would have been nice to be able to challenge for the win, so hopefully the pace and performance will come."
Teammate Tony Gaples, in the No. 11 Blackdog Speed Shop McLaren, did his best to replicate his runs in the season-opening weekend at St. Petersburg on Sunday. A return to the GT4 Am podium wasn't in the cards, however, as he finished seventh in his category and 15th overall.
The first half of the race featured more caution laps than green ones. But Cooper took advantage of what little race running he had early by picking up four spots to third before the first full-course yellow only a couple laps in.
A second FCY after a restart with 30 minutes later gave him a chance to challenge for the lead again. It looked promising right after the green but Cooper was unable to gain ground in the long run. His effort was good enough to win the race's Hard Charger award for the most positions gained in the race.
Blackdog Speed Shop's next event in the GT4 America Sprint championship is April 26-28 at Virginia International Raceway.