News
Continental Scenic View HUD Named CES Innovation Award Honoree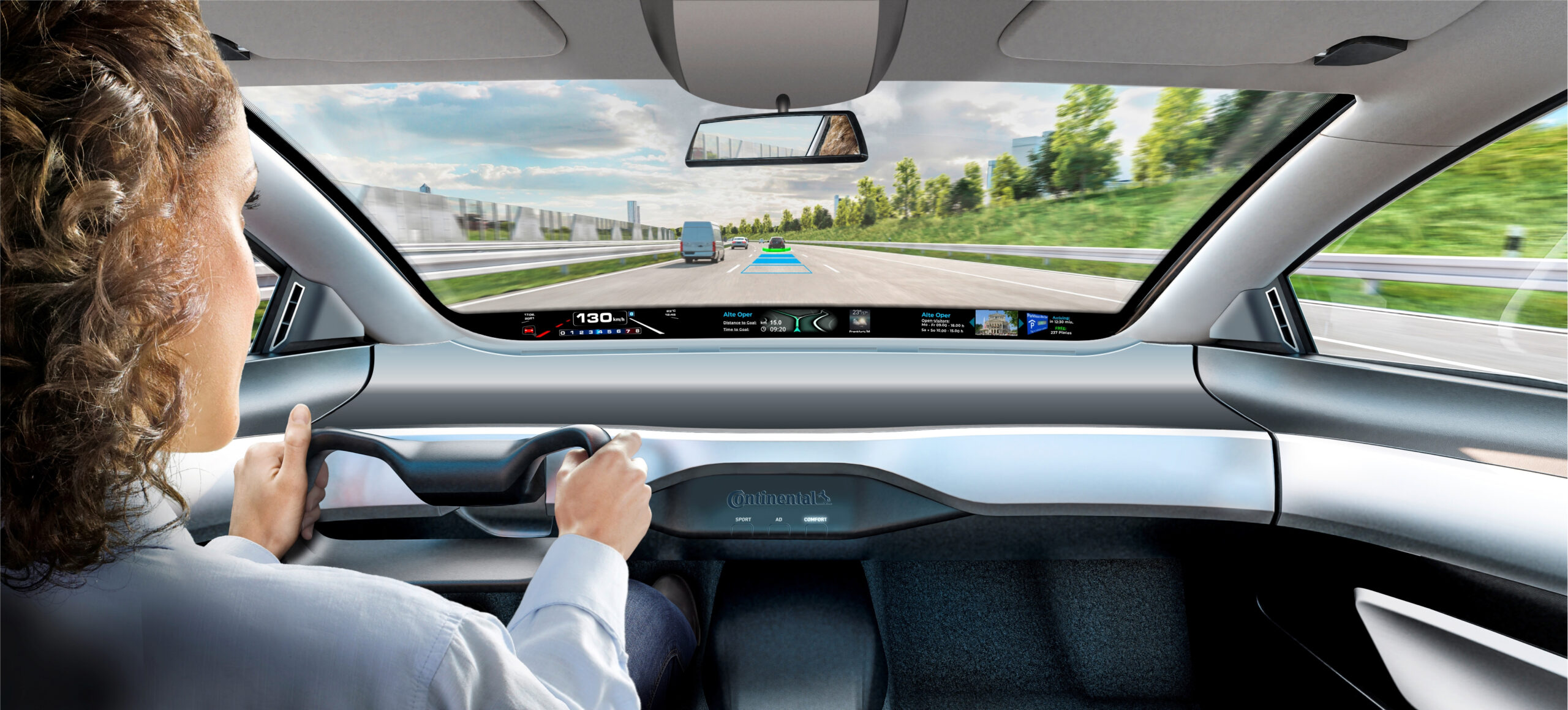 Continental's Scenic View Head-Up Display (HUD) was named a CES 2023 Innovation Award Honoree under the product category Vehicle Tech & Advanced Mobility, the company announced.
The Scenic View HUD hides a vehicle's display inside the dashboard and reflects information onto the lower black-band area of the windshield. The solution creates a reduced look-down angle and higher focal distance for drivers, the company said, allowing drivers to get all the critical safety information they need while keeping their eyes on the road.
The Scenic View HUD displays the information of the instrument cluster, center display and passenger display.
"Vehicle safety is our number one priority," said Jens Brandt, head of User Experience Business Area, Continental North America. "Scenic View HUD brings vivid, exciting display technologies to a vehicle in a way that prioritizes safety. It's a totally new design concept to display information in the vehicle. A driver is more connected to the road with the Scenic View HUD, thereby ensuring a better, safer driving experience."